To register your interest in joining a trek or designing a custom trip, just drop us an email - or call.

File size: 447.01 KB
To secure a place we will require a 30% booking deposit with the final balance due 30 days before the departure date.
Cancellation/Refund Policy.pdf
File size: 366.26 KB
Please refer to our booking conditions for information about our deposit refund and trip cancellation policy.
Full Terms & Conditions/WA.pdf
File size: 394.63 KB
Please find our full Terms & Conditions for your reference. If you have any questions please let us know.
Depending on where you are based, we will advise on which flights work best. All guests need to arrive at the starting destination by the first night of the trip and we will meet you at the airport in person.

What documentation do I need?

For all trips you will require a valid visa and comprehensive travel insurance. Again, we will help you every step of the way and provide you with all the advice you need.

What equipment should I bring?

We will provide all the camping equipment required for the trip. To help you prepare and pack clothing and personal kit we will send you an equipment list for your reference.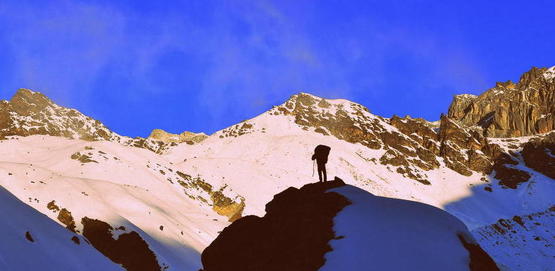 For most of us who live at or near sea level there is not much you can do in advance to prepare for a trip, apart from arriving early. It helps to be physically fit, but some people just seem to acclimatize faster than others to reduced levels of oxygen at higher altitudes.

If you are known to be a slow acclimatizer, and have had problems in the past, then Diamox is a proven preventative option against altitude sickness. In truth, we all get the odd headache, but the key is to allow enough time for your body to adjust before climbing high, ascend slowly, drink plenty of water and suck in deep breaths.
On all our expeditions we carry Diamox, Dexamethasone and oxygen. We are also tested in dealing with any issues related to altitude and rarely experience any serious problems. If we do, we will administer the only fool-proof treatment we know: to descend. So, don't over-think it. Seemingly more often than not, it is all in the mind.