Ger-Based Family Adventures in Mongolia
Best time to go: early July to early September.
The eagle hunters of western Mongolia have captured the imagination of travelers for years. To this day, the close relationship between man and raptor seems to touch a deep desire in many of us for a closer connection with nature.
Their nomadic home range, in the large glacial valleys and snowy peaks of the Altai mountains, also remains one of the last untouched frontiers of Asia. For close to ten years now, we have developed a strong personal relationship with two families in particular. The first, headed by the warmhearted Tabai, is a nomadic eagle hunter family who set up their gers (yurts) every summer by a river, at the intersection of two valleys, whose snow-capped upper reaches are equally wild and spectacular; home to wolves, ibex and snow leopard. The second, a renowned family of horse breeders, live in probably our favourite spot of all; a remote valley that is quite simply one of the most beautiful we know. Quite simply, these trips are perfect for more adventurous families looking for that truly memorable trip.
But don't just take our word for it!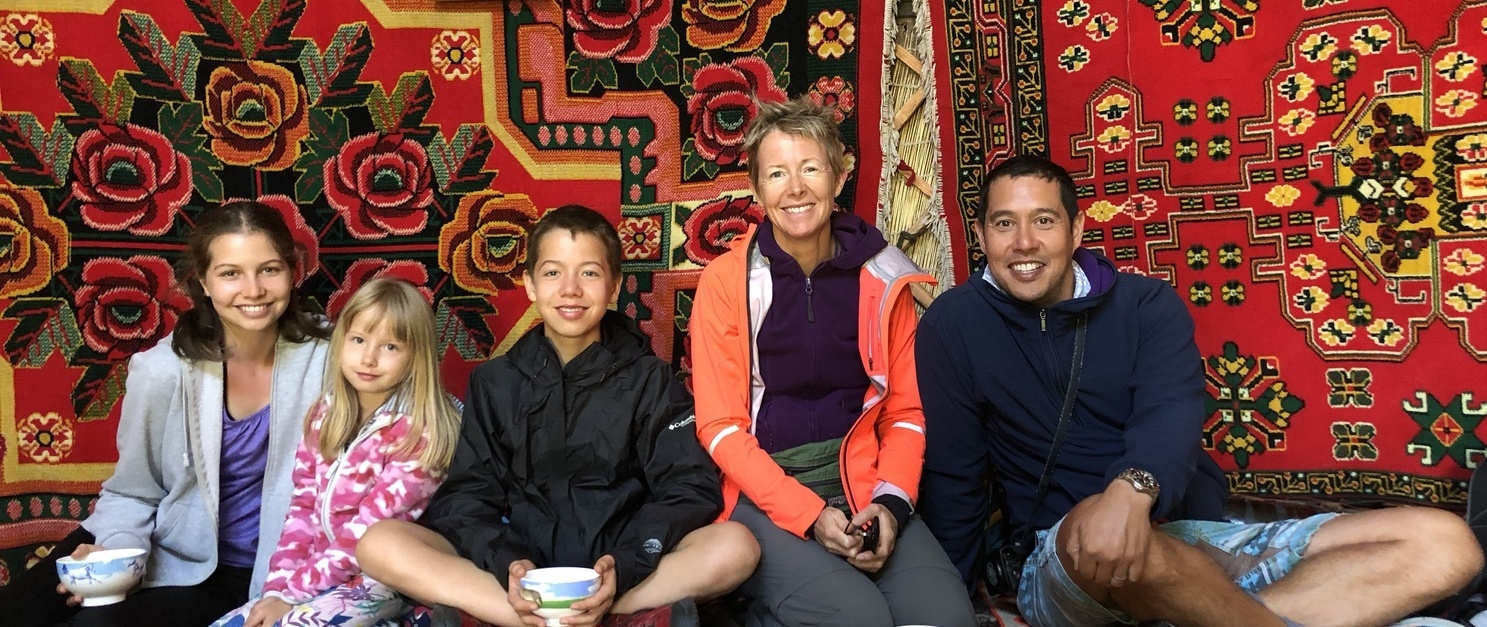 ­Not to mention the Law's, the Maguire's, the Chau's, the Levy's and many, many more. Universally, the feedback from families has been fantastic!­
Opportunities abound at both locations for scenic horse rides (you can even participate in the daily round up of the family's livestock), exploratory guided day hikes, fat biking, fishing, gathering wild herbs, and exploring the ancient deer stone and petroglyph sites that are dotted throughout these valleys. Clients who choose to visit in Autumn will also witness authentic daily training sessions as the eagle hunters prepare their eagle for the winter hunts.
The Eagle Hunters of Western Mongolia - Training a Young Eagle.
Processing video...
For the more adventurous, there are also many valleys to explore, as well as the challenge of climbing one of the myriad non-technical outcrops and peaks nearby, all of which offer stupendous views over the Altai and beyond.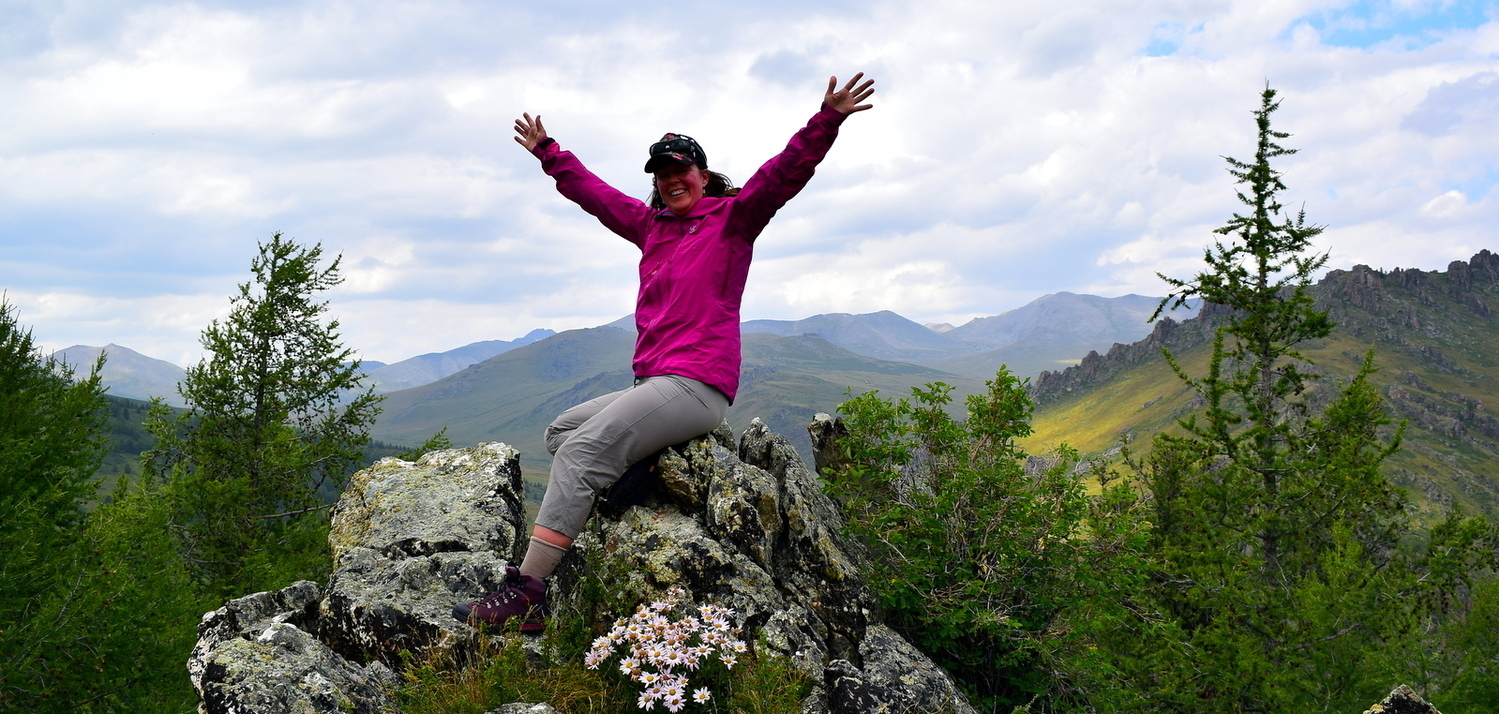 If you are a keen horse rider, one location in particular (home to the horse breeding family) offers wonderful horse-riding (as well as hiking) and the horses (all equipped with good quality western saddles) are also well-suited for novice riders and younger children. There is also fabulous fishing here (for delicious grayling and trout).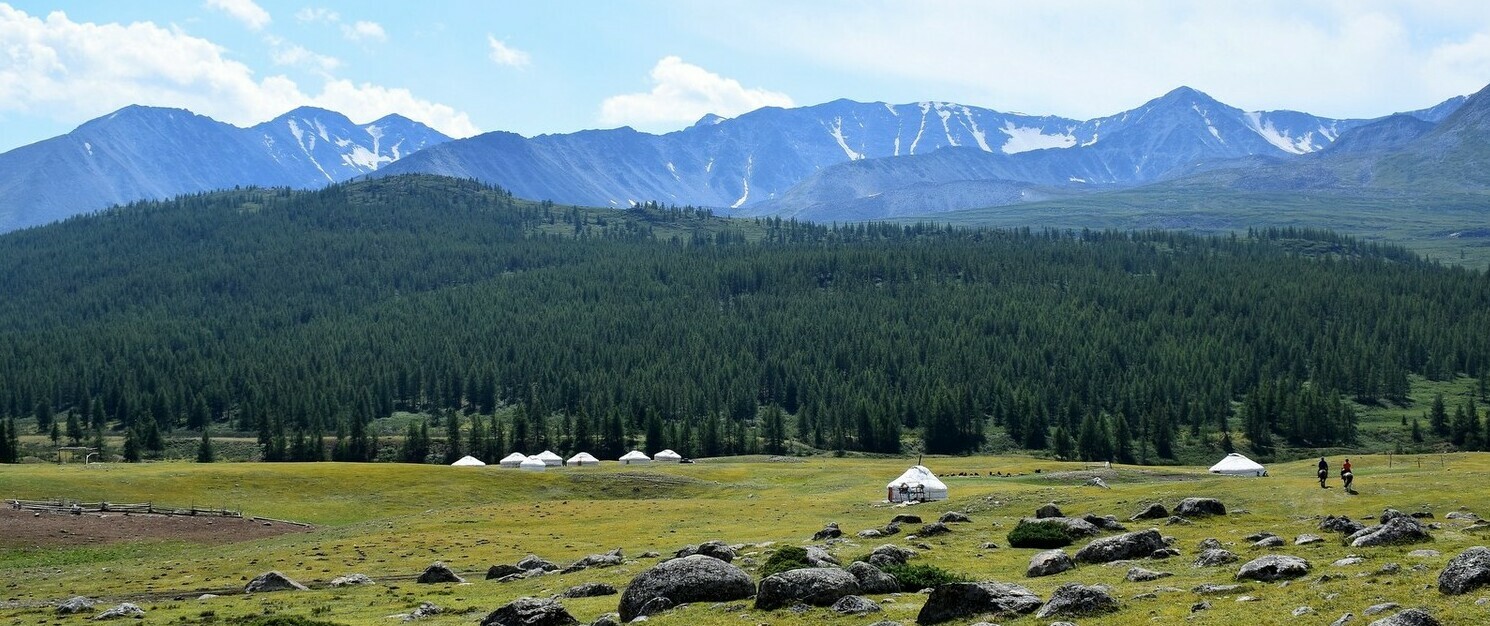 At each of the two main locations, we will set up private gers alongside both families for sleeping and dining. Typically, each warm and traditionally decorated ger can comfortably sleep three people each (in good beds with clean linen). We will also provide private facilities for both showering and using the toilet. It is also possible to set up two joining gers for families - one for the parents and one for the kids. At all times, you will also have a private guide, a driver and vehicle, a camp assistant and a cook to prepare meals. The food is great (and can even include wild dining options), and we can obviously provision your trip according to both your budget and tastes.
In terms of some specific seasonalities, visiting in July would typically enable you to experience local weddings and festivals (which usually include wrestling, horse racing and dancing), while in late August and September, community eagle hunts (or Sayats) may also be seen. Whatever the time of year, to design your private trip, we would just need confirmation of the exact dates that you will be available, as well as the specific number of people in your family group.
So what would a possible day to day plan look like?
The optimal timeframe for our private adventures are anything between 10 and 14 days. It is also possible to spend more days in just one, or two locations. It is up to you; these trips are all custom built.
Fly To Ulan Bator ­
You will be met our local guide Ogie, and transferred to your hotel. She can then accompany you to our favourite restaurant for dinner and drinks.­­
Fly to Ulgii
You will be met by our local guide before driving for 5 to 6 hours through spectacular scenery to your first ger camp located alongside the family of eagle hunters.­
Explore the region ­
Spend the day hiking, exploring, riding and experiencing the local way of life.­
More time to explore ­
A second full day spent alongside the eagle hunter family. Again there are myriad opportunities for various activities. In late August, you can also ride (or drive) out to witness an eagle hunting demonstration.­
Drive to next camp ­
Drive for three hours, past two ancient petroglyph sites, to a beautiful side valley, where you will spend one night camping by a river. Here, we will set up a dining tent and build a campfire for you to enjoy. A toilet and shower tent will also be provided. During the afternoon, you can explore the stunning head of the valley on a beautiful day hike.
Drive to second camp
Drive for four hours, past two spectacular lakes to your final private ger camp alongside the family of horse breeders. This location is just beautiful to explore.
Explore more­
Spend the day riding, hiking and exploring the surroundings. In July, this area should also have a number of summertime festivals taking place.­
Your final camp ­
After lunch you will set off on the spectacular 4 hour drive back to Black Lake where you will stay for a final night in gers alongside a family of nomads.­
Drive back to Ulgii
Drive for three hours back to Ulgii where you will overnight in our good friend's comfortable new hotel and enjoy dinner, drinks and traditional Kazakh music and dance.­­
Fly back to Ulan Bator
Catch the morning flight back to Ulan Bator. Once again you will be met by Ogie and transferred to your hotel. In the afternoon, you can visit the Chojin Lama Temple, before enjoying dinner on the terrace of a lovely restaurant nearby.­
Fly back home ­
Direct flights are available to Beijing and Hong Kong.­
So what's the nitty gritty?

Well first of all, this is the region in question- the far west of Mongolia (and the most beautiful part of the country in our humble opinion).
In terms of pricing, the cost of each private trip is upon enquiry, and will depend on the specific number of people in the group, the exact number of days, how many private sleeping gers will be required etc. Finally, each custom adventure typically starts and finishes in Ulan Bator (IATA: ULN) where there are daily direct flights for example from/to Hong Kong and Beijing.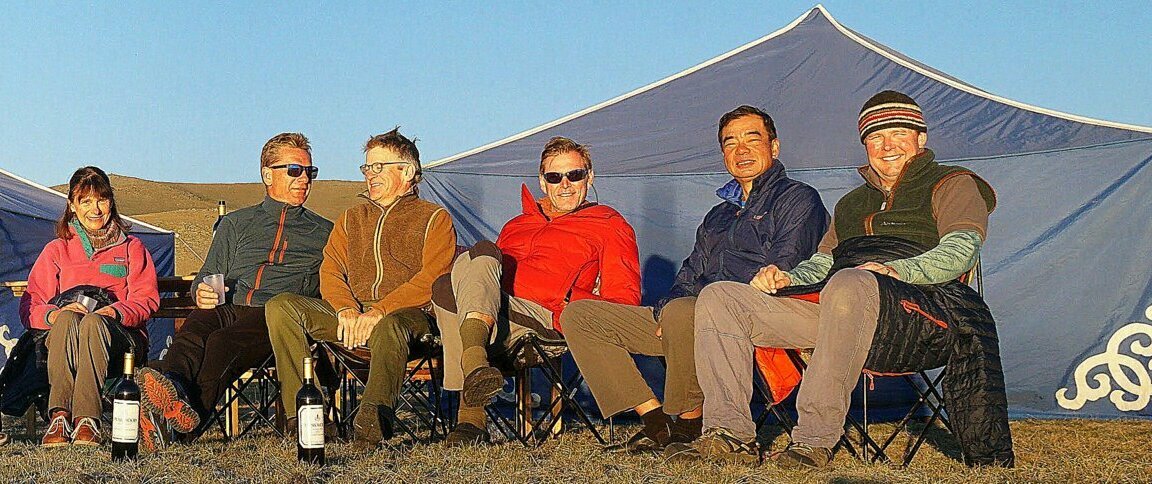 We are also developing similar supplementary adventures in Central and Northern Mongolia, again centered around custom ger-stays with nomadic families of horse-breeders, who migrate every year with their livestock. Please get in touch for more details.