Wilderness is not a luxury but a necessity of the human spirit, and as vital to our lives as water and good bread
Edward Abbey, Desert Solitaire
Escaping Into The Wilds: Eastern Tibet (2017)
Processing video...
Here at Whistling Arrow, our aim is straightforward; to build a dynamic portfolio of truly extraordinary
adventures.
It all began in 2009, with a handful of pioneering expeditions defined by a never-ending quest to unearth singularly special journeys that, for the most part, you couldn't find anywhere else. These continue to this day; all personally hosted, and uniquely-designed, these
annual expeditions
are quite simply part of our DNA.
Increasingly though, we use our deep, first-hand knowledge to expertly craft
'softer' custom adventures
for more intrepid private groups and families with an emphasis on getting back to nature (think one-of-a kind glamping trips with the eagle hunters of the Altai for example), as well as designing bespoke adventures that cater to various special-interests, whether they be photographic, cultural or botanical for example.
So, if you are longing for some adventure, please delve into our site, and get in touch with any questions you may have. We promise you one thing, real-added value. If we can confidently utilise our experience in the field, then we're happy to help you plan that truly memorable trip. If not, then we'll try and point you in the right direction. Thanks for visiting and warm regards,
Scheduled 2023 Expeditions

Our scheduled annual expeditions (with fixed dates) are open for everyone to join, and displayed here in chronological order. These fully supported expeditions are limited to a maximum of 7 guests, and, in nearly all cases, are personally hosted and led by our founder, Adrian Bottomley. While our annual schedule continually changes and evolves, every year these expeditions offer a distinctive blend of new and more challenging explorations, somewhat more technical treks, and one or two of our old favourites.
*We understand that these fixed departure dates may not work for everyone. So, for private pre-arranged groups, we are happy to try and arrange similar customised expeditions to suit your alternative dates.*
PERAMBULATING THE PYRENEES | FRANCE & SPAIN
Join a fully supported, small group trek to traverse the wonderfully wild western Pyrenees, on this personally guided hut-to-hut adventure across our favourite European mountain range.

Jun 16 to 16, 2023

ON THE TRAIL OF ANCIENT SOGDIANS | TAJIKISTAN
Join an exploratory expedition and trek through an ancient cultural landscape, to discover a remote mountain sanctuary that, to this day, harbours the descendants of the ancient Sogdians.

Aug 12 to 22, 2023

ALTAI 'EAGLE HUNTER' TREK | WESTERN MONGOLIA
Join a uniquely-designed and impactful expedition, guided by one of the region's fabled eagle hunters, as we trek deep into an unexplored corner of the Altai Mountains in western Mongolia.

Aug 20 to Sept 2, 2023

THE WORLD'S HIGHEST VIRGIN PEAK | NORTHERN BHUTAN
Join an exploratory expedition to explore one of the most beautiful mountain sanctuaries in the Himalayas; the glaciated wonderlands hidden away at the base of sacred Gangkhar Puensum.

Nov 3 to 20, 2023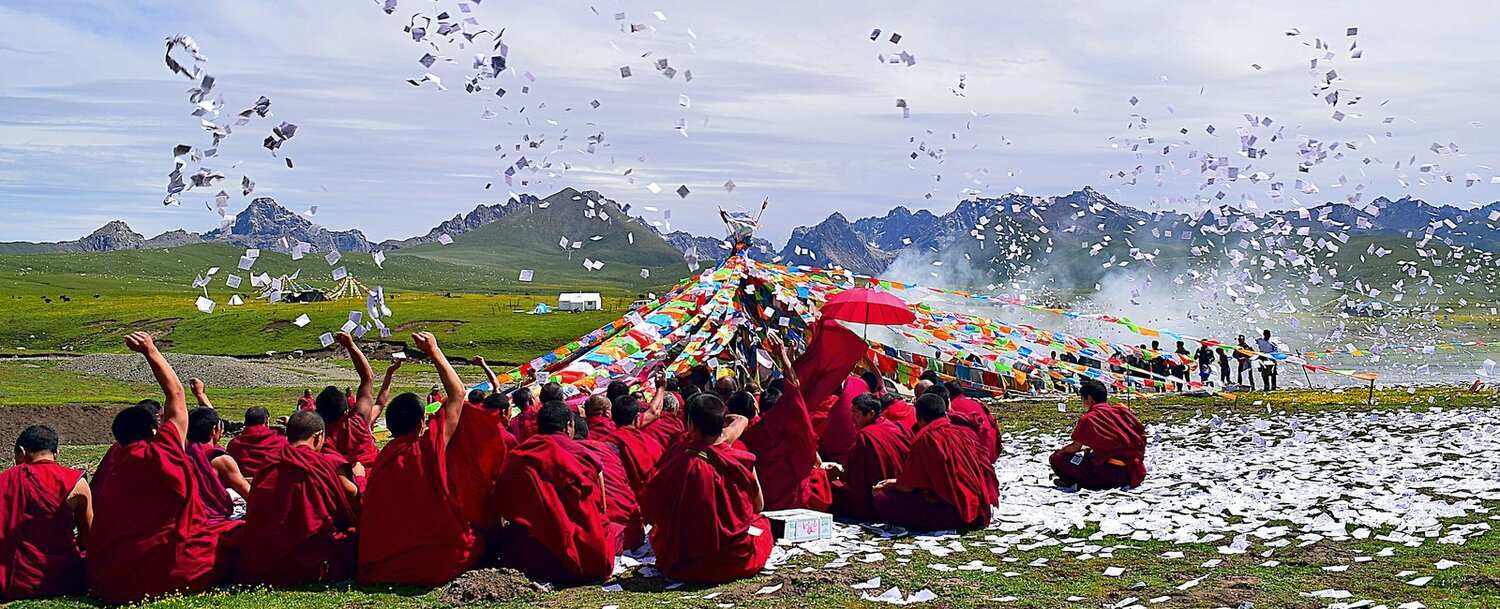 We also specialize in building highly
customized private trips
for more intrepid famililes and groups of friends, as well as pre-arranged groups with special interests in the region; those of you interested in hunting for rare flowers, spotting snow leopards, or photographing esoteric Tibetan festivals perhaps? Some of our custom trips (but obviously not those that depend on a specific seasonality) can also be designed and delivered at relatively short notice, due to our extensive experience in operating in various locations.
You Just Have To Go For It Sometimes

Ignore the little voice in your he­­ad ­­that­­ can list a a dozen reasons why you can't go. If you choose to not go often enough, eventually you'll wonder where all the time went!
You'll Be In Good, Safe Hands

Our expedition teams are typically diverse and international, brought together by a collective spirit of discovery and adventure. Often relative strangers at the outset - without fail they finish a close-knit bunch: the result of shared challenges, unique experiences and good old-fashioned fun.
Please note that you can also review more preliminary information about insurance, booking conditions and what to bring, by clicking on the button below.