Welcome To Whistling Arrow

Our aim is straightforward - to create a select portfolio of truly extraordinary Asia-based trekking expeditions. All uniquely designed and personally managed, our individually researched trips are defined by a never-ending quest to unearth adventure travel experiences you simply won't find anywhere else.

We also provide imaginative content origination and location development services for corporate branding, documentary and wildlife film projects in the region, and are also seeking professional collaboration to develop some of our own documentary film ideas in western China.

So, please delve into our site and get in touch with any questions you may have. We are always happy to hear from you. Thanks for visiting and warm regards.
Adrian

Choose Your 2018 Asia Expedition

Our scheduled, small team treks are open for everyone to join, and displayed here in chronological order.

We do understand though, that our fixed departure dates may not always work for everyone. So, for pre-arranged groups of at least 4 people, we are happy to try and create a private expedition to suit your alternative dates.
TEA HORSE TRAIL EXPLORER | CHINA

Join a new farm stay adventure in Yunnan that will explore a spectacular, and un-trekked section of the ancient Tea Horse Trail to reveal a side of China that very few outsiders get to see.

March 30 to April 7, 2018

This trip is now CLOSED, but we are happy to customize this adventure for private groups of at least 4 people to suit alternative dates in 2018.

SACRED PEAKS OF GOLOK EXPEDITION | TIBET
Join a pioneering trek - the first of its kind - to explore deep into the most beautiful mountains in Eastern Tibet, and discover a spectacular 'eco-sanctuary' for rare flora and fauna.

July 5 to 17, 2018
This trip is now FULL. Private groups can enquire about potential custom trips in September/October.

We also design custom, private trips for intrepid famililes, charity organizations, corporate and alumni groups as well as those of you with special interests in the region such hunting for rare flowers, photographing Tibetan festivals or cultural immersion with the eagle hunters of western Mongolia.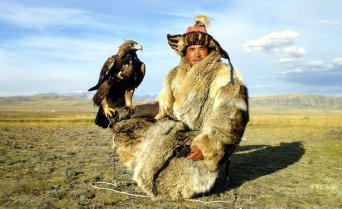 You Just Have To Go For It Sometimes

Ignore the little voice in your he­­ad ­­that­­ can list a a dozen reasons why you can't go.

If you choose to not go often enough, eventually you'll wonder where all the time went.
You'll Be In Good, Safe Hands

Gary Goldenberg
Writer & Global Trekker Extraordinaire, New York.­
As a veteran of 15 guided treks, including 10 in the Himalaya, I know exactly what makes for a top-notch trekking leader. Adrian at Whistling Arrow checks all the boxes, in terms of safety, knowledge, leadership, friendly service, cultural sensitivity, and more. One essential in leading expeditionary-style treks is flexibility, for something is bound to go awry. On my trek with Adrian, he showed that he could quickly adapt to changing conditions and client needs, making for a stellar adventure. If you're looking for a full-service company to guide you in western China, eastern Tibet, Mongolia and the greater Himalaya, Whistling Arrow is a wise choice.
Simon Fenton
Head of Asia-Pacific, Spencer Stuart, Hong Kong­
Our two weeks in Mongolia's Altai Highlands was truly spectacular. The landscape, the nature and the people together made this a trip of a lifetime. Most importantly, none of this would have been possible without Adrian and his team at Whistling Arrow. Both planning and execution were spot on. Our route had been carefully thought through and as we trekked over some of the most stunning landscape we were well looked after at all times. Adrian's own hands-on approach also made the trip special. He was a great guide and companion over our days together. Of course the key question is "would you do it again or a similar trip (with Whistling Arrow) and the emphatic answer is YES.
Chris Drake
Head of Oxford University Alumni, Greater China­, Hong Kong­
I was looking for an out-of-the-ordinary adventure both for an invigorating immersion in nature - no mobile signals for a week! - as well as a memorable and challenging trip for a group of alumni wanting to raise funds for the Bodleian China Centre library at Oxford. Adrian and his team did a great job in guiding us up to breathless high passes and down through gorgeous valleys as we trekked around this spectacular pilgrimage route before finding our way back to a forgotten world of hot showers and soft beds.­
Our teams are typically diverse and international, brought together by a collective spirit of discovery and adventure. Often relative strangers at the outset - without fail they finish a close-knit bunch: the result of shared challenges, unique experiences and good fun.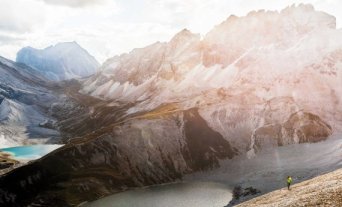 Shangrila found: A spectacular photo of the sacred peaks of Yading taken by the very talented Kyle Obermann.­