Our Happy Place In The Nepalase Himalaya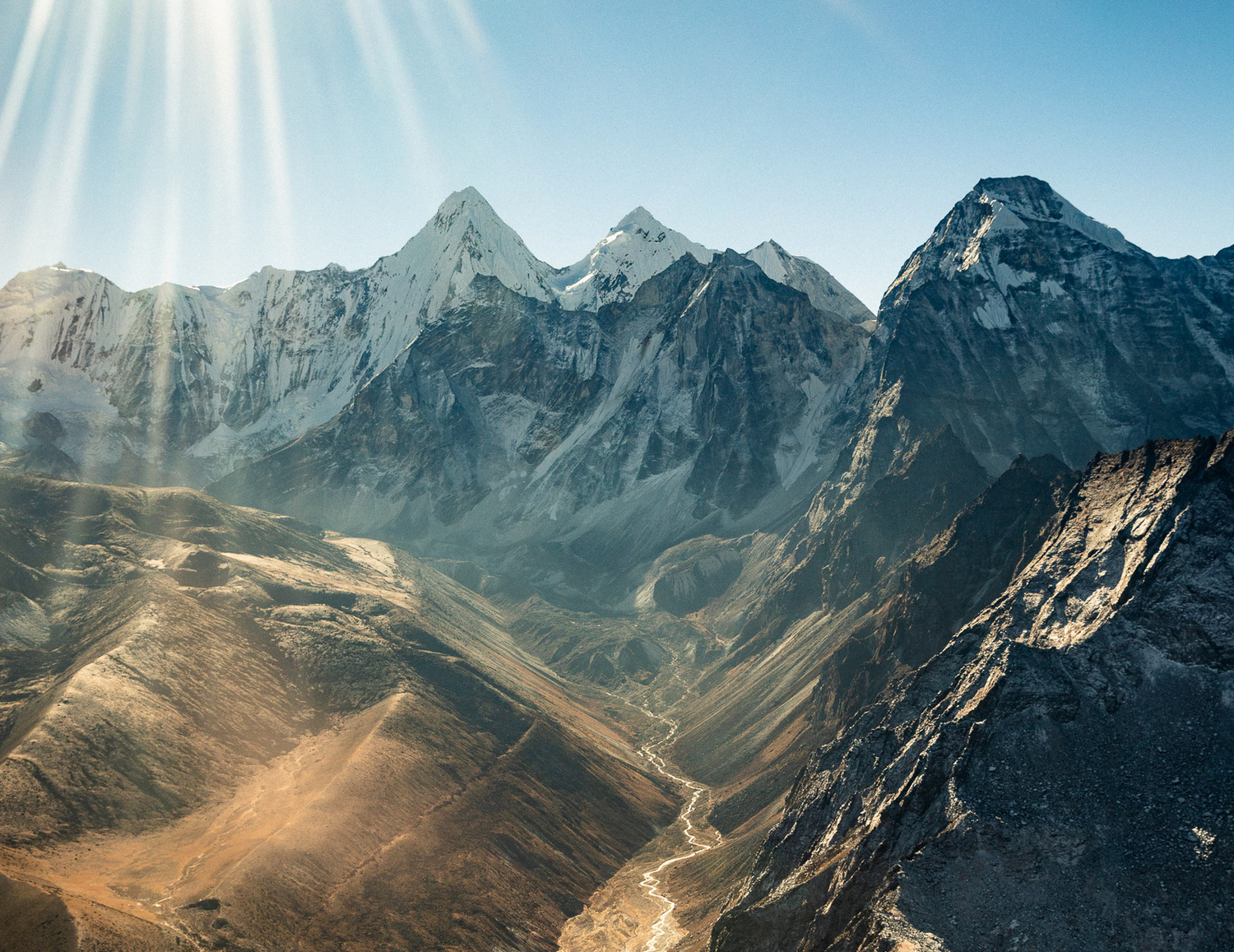 Best time to go: April, May, October & November
Our happy place - a boutique lodge hidden away in the Nepalese Khumbu; perfect for private groups looking to experience authentic Tibetan Buddhist festivals and rich sherpa culture, while providing a comfortable base from which to embark on a fully-supported expedition along an ancient pilgrimage trail that leads to a sacred lake high in the Himalaya.
Imagine a private retreat just for you and your friends (or family); a Himalayan hideaway to help re-connect with yourselves and each other, a sanctuary for practicing yoga and mindful contemplation, and a window into the age-old tantric festivals of Dumji and Mani-Ramdu. From here spend your days exploring, hiking and mountain biking, while immersing yourself in local Tibetan culture. And beyond, nestled to the north, at the foot of the mighty Himalaya, lies a sacred lake. Let us take you there, on a uniquely-designed, fully supported trek to circumambulate its spiritually-charged shores, and to marvel, up close, the colossal 8000m peaks, before looping back to what we are sure will now also be - your very own happy place.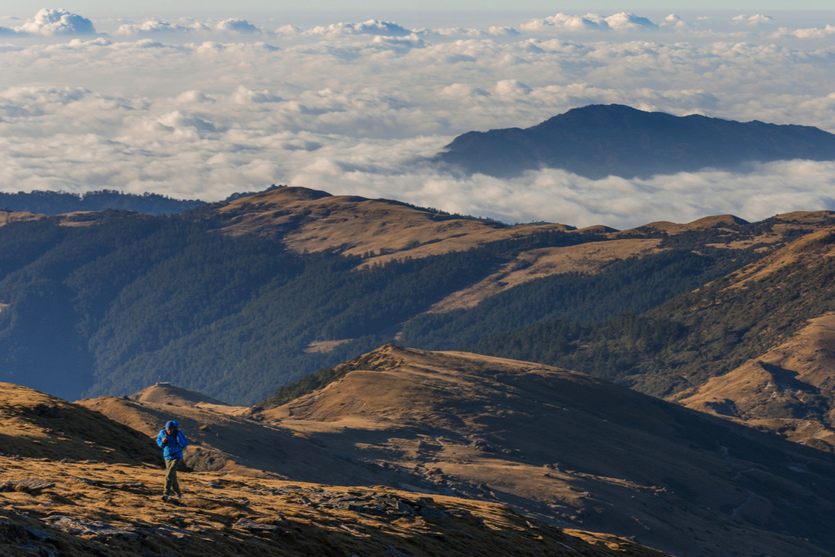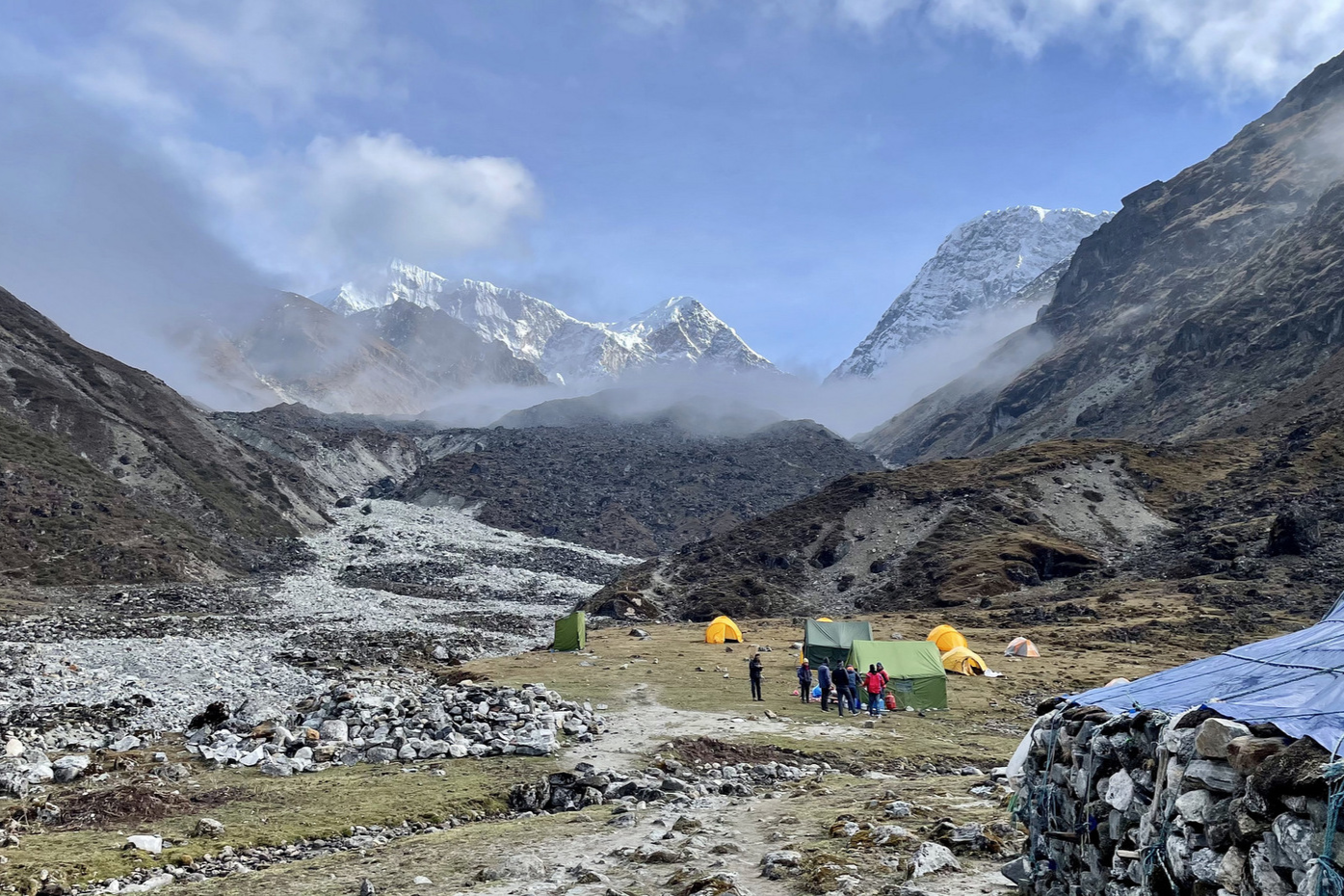 The foothills around the lodge are largely 'Nepali flat' (relatively easy hiking by Himalayan standards), but beyond, the adventure becomes more challenging, as do the altitudes. As usual though, the trip design can be customised to suit individual groups.
The following is only the outline of a provisional daily plan. Each trip can be tailored to include varying combinations of lodge-stay, excursions, fixed comfort-camps, and fully-supported trekking.
Fly to Kathmandu (IATA: KTM). Transfer to your boutique hotel in Boudenath. Enjoy a welcome dinner and drinks overlooking the magnificent stupa.­
Early in the morning, join local Tibetans to circumambulate the stupa, before returning to the hotel for breakfast. Transfer to the airport and fly (40 minutes) by private helicopter to the lodge.­ Enjoy a short local hike to help with acclimatisation.­
After a morning yoga session in the garden, enjoy a hearty breakfast, before hiking to a local monastery for lunch with the local monks.­ There, join a guided meditation­, before returning to the lodge.­
Morning yoga and breakfast in the garden. Enjoy an optional mountain biking excursion, and lunch, before driving to a comfortable fixed camp located on a spectacular ridge overlooking the Himalayas. ­Dinner and overnight in the camp.­
After breakfast embark on a fully supported expedition north towards the sacred lake.­ Hike for 4 to 5 hours to a traditional local village (with ancient monastery) enjoying more stupendous mountain views­ along the way. Overnight in local guesthouse.­
The route becomes more challenging as you trek for 7 hours, through beautiful rhododendron forest, to arrive at our campsite surrounded by ­soaring Himalayan peaks.­ Overnight in tented camp.­
Trek for 4 hours up through relatively steep and challenging terrain to our basecamp above 4000m. ­Set up camp in the presence of two colossal mountain peaks­. Overnight in tents.­
After breakfast, and hot chai, hike for one hour up to the sacred lake. Circumambulate the lake, and soak up it's spiritual energy, before returning to set up camp at the same location as day 6. ­
After breakfast hike for 7 hours down to one of the largest Tibetan monasterys and retreat centres in Nepal. Immersive overnight in the retreat centre. ­
­
Morning prayer and meditation with the monks and nuns.­ After breakfast visit the monastic school and Tibetan medicine centre, before jumping on a helicopter to fly back to Kathmandu (with an optional Mt Everest fly-by). Overnight in Dwarikas hotel.­


After breakfast, transfer to the airport to catch your outward bound flight. ­