Journey With Eagle Hunters: Western Mongolia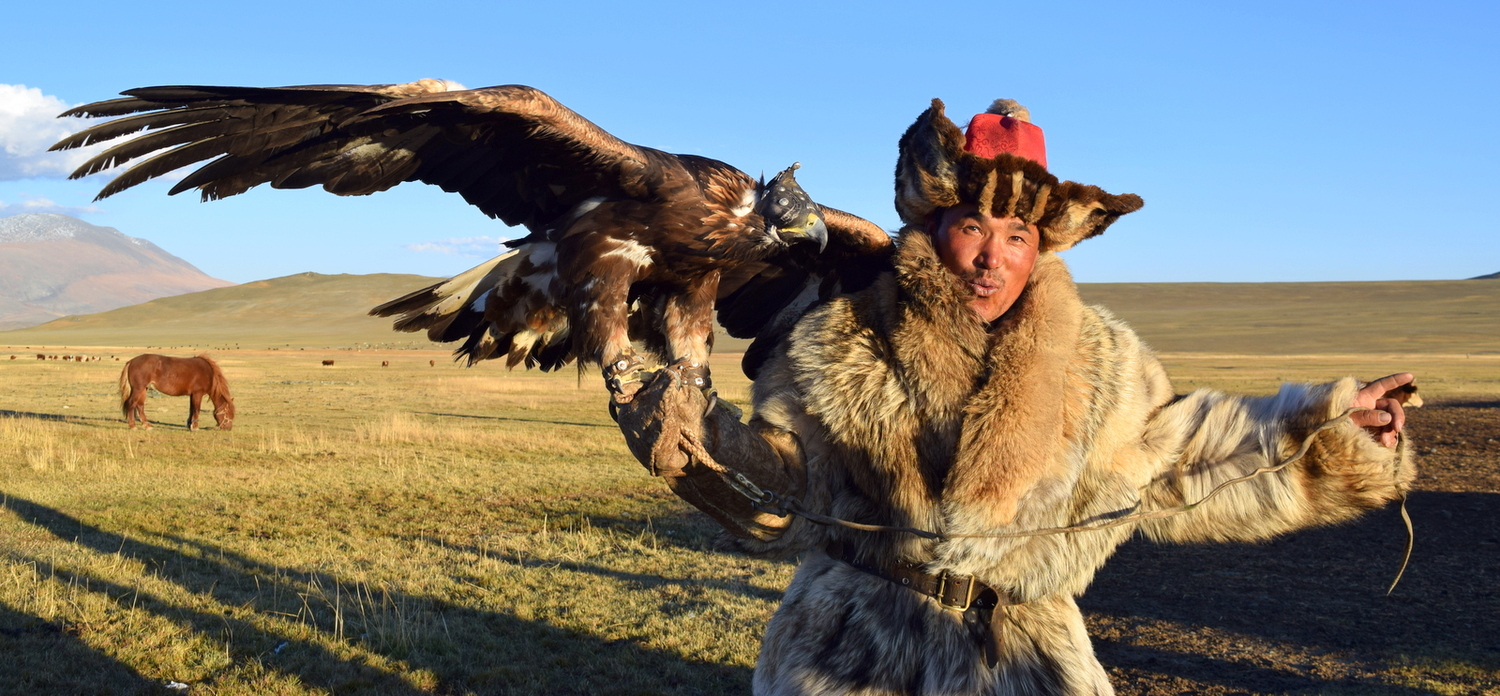 Best time to go: mid-July to early September
Imagine if you will embarking on an adventure to explore a spectacular and unexplored corner of the Altai mountains (that until recently was completely off-limits to outsiders), all the while fully supported by a bactrian camel train, and exclusively guided by one of the region's fabled eagle hunters.
You will explore deep into the larch-forested valleys, crystal-clear lakes and snow-capped peaks that straddle the wild border with China, home to snow leopard, brown bears, golden eagles and ibex, to arrive at your final destination; the eagle hunter family ger camp of our trusted friend and guide, where you will experience warmhearted Kazakh hospitality, and from where you can potentially tackle a final trip challenge by summiting a 3500m peak near sacred Ongon Khairikhan mountain that offers a stupendous panorama over the Altai. From mid-August onwards you will also be able to witness an authentic eagle training session as Shohan prepares his young raptor for the winter hunt.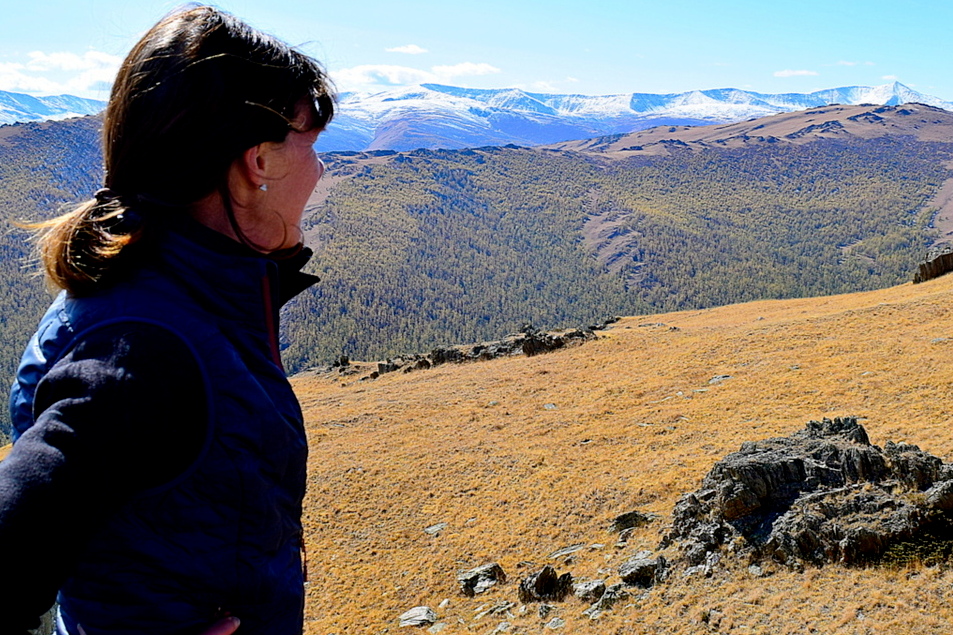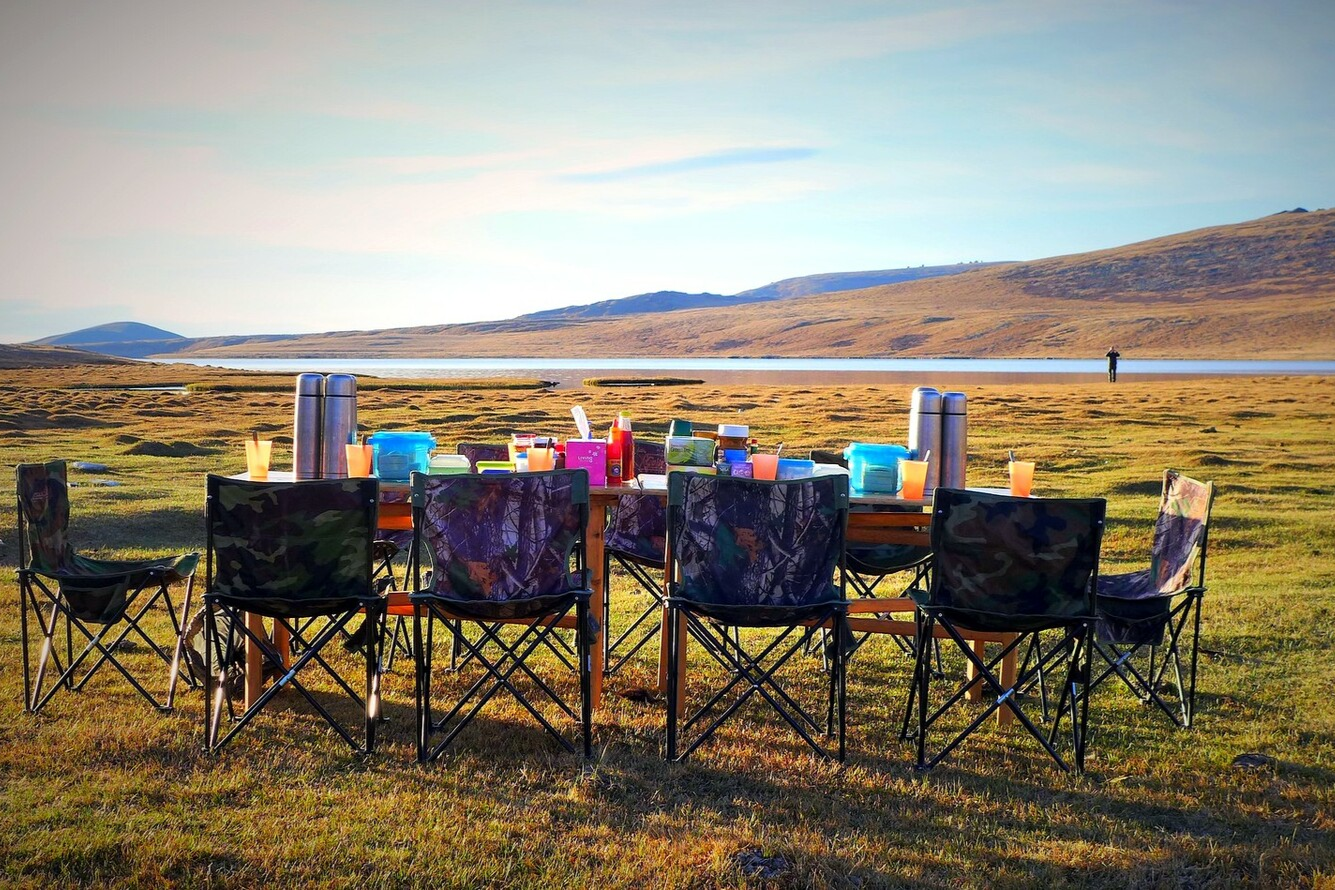 The terrain in western Mongolia is pretty forgiving, as are the altitudes involved, and so while wild and remote, this adventure is only moderately challenging
The following is only the outline of a provisional daily plan. Each trip can be individually customised to suit your private group.
Fly to Ulan Bator (IATA: ULN). Transfer to your comfortable hotel near Sukhbaatar Square. Enjoy dinner and drinks.­
Catch the early morning flight to Ulgii.­ Drive for 6 hours to rendezvouz with your camels and your guide, Shohan, the eagle hunter on the shores of Shergaty Lake.­
Trek for 5 hours along the valley and over Yolt Pass.­ Descend to your campsite by a stream at the foot of a large escarpment.­
Trek for 6 hours down the valley, before climbing up through larch forest to a lookout point.­ Descend and trek up to your riverside campsite.­
Trek for 6 hours, over another mountain pass before descending to your next campsite alongside a family of nomads.­ This area is notable for it's wild eagles and ibex.­
Trek for 6 hours, first heading south before heading into 'White Goat' Valley and your campsite by a small stream.­
Trek for 6 hours, first up the valley and over another pass before descending to the shores of Dayan Lake. The views from the pass are breathtaking. ­
Trek for 6 hours, through a local village and then onwards towards Shohan's summer ger camp at the foot of sacred Mt Ongon Khairakhan. ­
Exploratory 6 hour trek down the valley, before your final challenge of the trip - the summiting of a 3500m peak (home to snow leopard) overlooking the Chinese border.­ ­
­
A spectacular 6 hour drive back to Ulgii.­ Overnight in a comfortable new hotel and enjoy dinner, drinks and traditional Kazakh music and dance.­


Catch the morning flight back to Ulan Bator. Transfer to your hotel and enjoy a final team dinner on a verandah overlooking the Chojin Lama Temple.­


Transfer to the airport and fly home. Hope to see you again next time.­