Walking To Wellness In The Pyrenees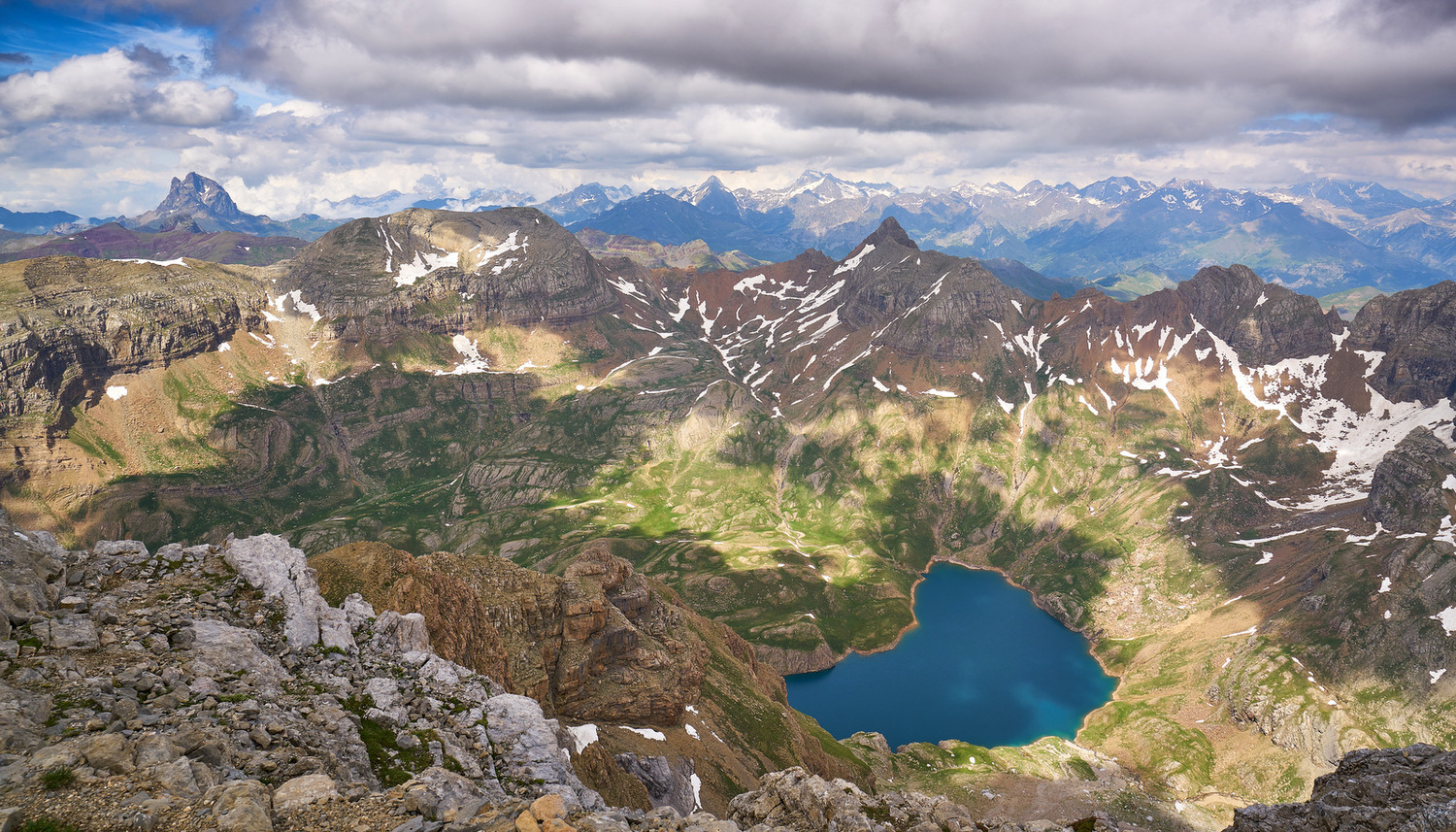 Best time to go: April, May, September & October
Embark on a mule-supported journey to set up camp high in the Aragon Pyrenees and explore a wild magical land of imposing glacial cirques, crystal-clear lakes and soaring karst peaks, before nurturing your newfound clarity of mind with yoga and meditation at a guided mountain retreat.
This wholesome adventure begins in Barcelona with you provisioning at La Boqueria for a rustic farm-to-table feast, before traveling onwards to explore the wild beauty of the South-Central Pyrenees. Accompanied by your trusted team (a lovely local couple and their mules), you will hike up through pristine pine forest to set up camp by a crystal-clear lake; a place of such spellbinding beauty that, according to legend, those who cultivate a pure heart and mind will see the reflection of a moorish princess amidst the towering peaks. Fantastical perhaps, but the following three days of exploration are indeed truly magical, and undoubtedly good for the soul; perfect preparation for yet another high point of the trip, a two day wellness retreat, followed by a night of pampering (with sauna and hot tub) at a magnificent mountain chalet.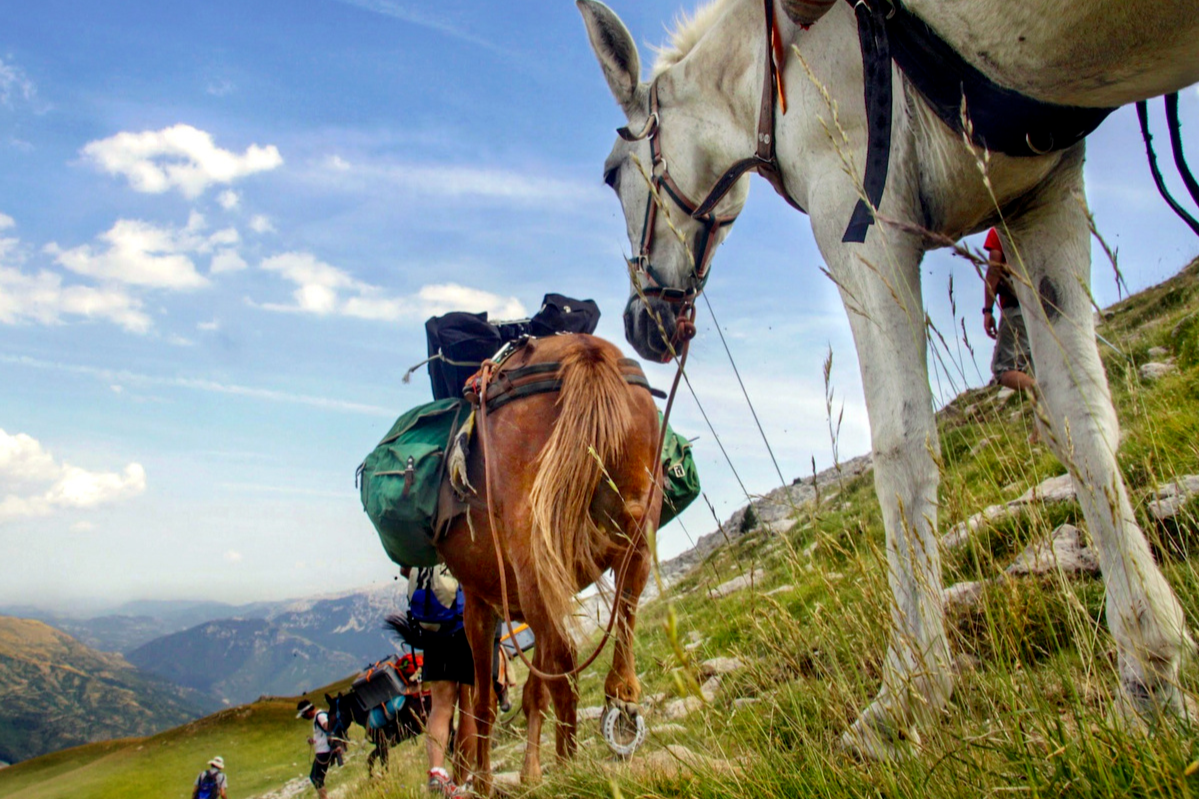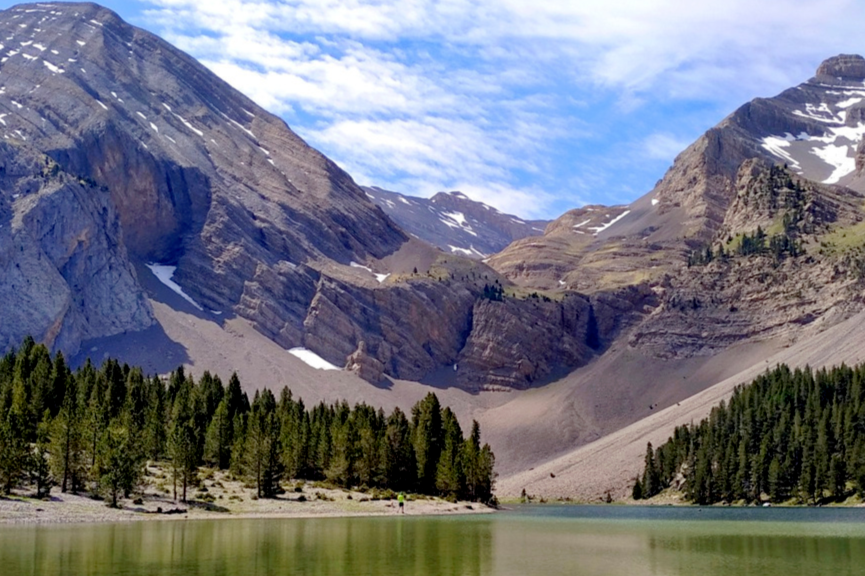 The terrain on this adventure, while wildly beautiful, is only moderately challenging, and so while off-the-beaten-trail, this trip is suitable for most reasonably fit guests (and indeed their families).
The following is only the outline of a provisional daily plan. Each trip can be customised to suit your own private group, although for logistical reasons your well-provisioned 'base' in the mountains would typically be limited to three nights of comfortable camping.
Fly to Barcelona (IATA: BCN), and transfer to your boutique hotel near the Ramblas.­ Settle down, relax, and enjoy­ a wonderful local (and typically rather late) dinner with Miguel, your guide for the trip.­
After breakfast, head to the renowned 'La Boqueria' market to pick up some provisions before transfering 45 minutes to a local farmhouse to enjoy a scrumptious farm-to-table­ lunch exquisitely paired with organic regional wines.­ After lunch, drive ­3 hours to your first lodge in the foothills of the Aragon Pyrenees.­
Today you will meet your mule team and begin an easy 3 to 4 hour hike ­up through pristine forest to your pre-assembled tented camp by the shores of one of the most spectacular glacial lakes in the Pyrenees. This will be your base for the next 3 nights.­
Today you will explore the spectacular Pyrenean landscape, and for the more adventurous, summit a nearby panoramic peak. Returning to 'basecamp' after a full day out, you can indulge in a hot shower, and enjoy a tasty feast cooked over an open fire.­
After a hearty breakfast, you will explore a new route to traverse the karstic Cotiella massif, and enjoy amazing panoramic views out over the Pyrenees. This area is also rich in prehistoric fossil remains. Returning to camp another fireside dinner awaits under the stars.­
Today your camp will be packed up, and you will hike down into the Chistau Valley, passing through several picturesque villages. Here you will part ways with your mule team, and transfer by vehicle to a secluded mountain lodge; your accommodation for the next 2 nights, and the perfect spot to participate in a number of guided wellness practices.­
After breakfast, you will take part in a guided yoga session, followed by an introduction to 'forest bathing'. After a tasty vegetarian lunch, you will have time to relax, participate in more yoga, or ­perhaps go e-biking in this hidden corner of the Pyrenees­. Enjoy dinner and a good night's sleep.­
Today you will hike through the wild Escuaín Gorges, a spectaular landscape, and the best place in Europe to see the majestic bearded vulture. Lunch will be enjoyed at a wonderfully panoramic local restaurant, before exploring the village of Tella, home to a 9000 year old megalithic dolmen. After a full day, you will transfer to one of our favourite accommodatons in the Pyrenees; a wonderful boutique mountain chalet. ­
From the relative luxury of your lodge, your last day in the Pyrenees will see you ­embark on a scenic e-biking route (a loop) through the wonderful landscapes surrounding the lodge. After lunch, you will visit a local winery and enjoy a glass of wine (or two) to help celebrate the end of this fantastic adventure.­
After breakfast, you will transfer back to Barcelona airport­ (approximately 3 hours), and continue your onward journey. ­