Hiking On The Hoof In The Haute-Alpes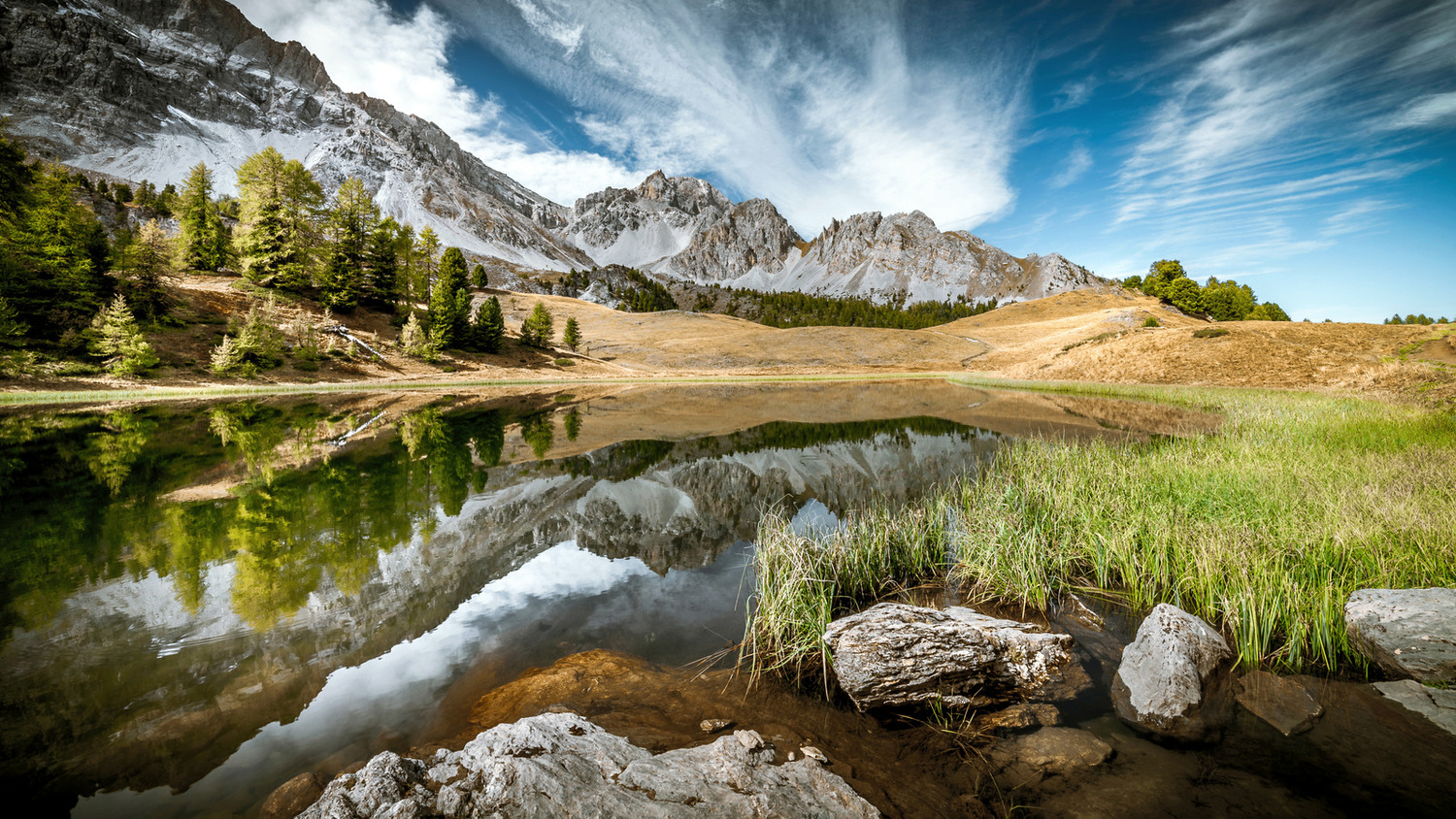 Best time to go: Mid June to mid-July & late August to late September
Accompanied by mules, embark on a uniquely-designed journey through the French Haute-Alpes to discover the old 'escarton' of Queyras: a land of spectacular summits, serene larch-covered valleys, and a wild natural backdrop marked by the return of the wolf.
Imagine if you will, traversing the French 'Dolomites' on a caravan-style adventure through some of the most magical scenery in Europe. Supported by a trusted team of mules, you will be accompanied by our good friend Luc; an experienced guide steeped in these spectacular landscapes since childhood, and crucially, never to be found traveling without his cookbook and spice bag! And so at candle-lit dusk, as another day of hiking fades into the balmy sunset, we'll have you relaxing with a glass of organic tonic wine, and perhaps reflecting on a sighting of chamois or ibex as dinner is prepared from fresh regional produce around a glowing campfire. So think of this characteristically Gallic adventure as a combination of wonderful, well-supported hiking (on the hoof), comfortable camping, and haute bivouac cuisine!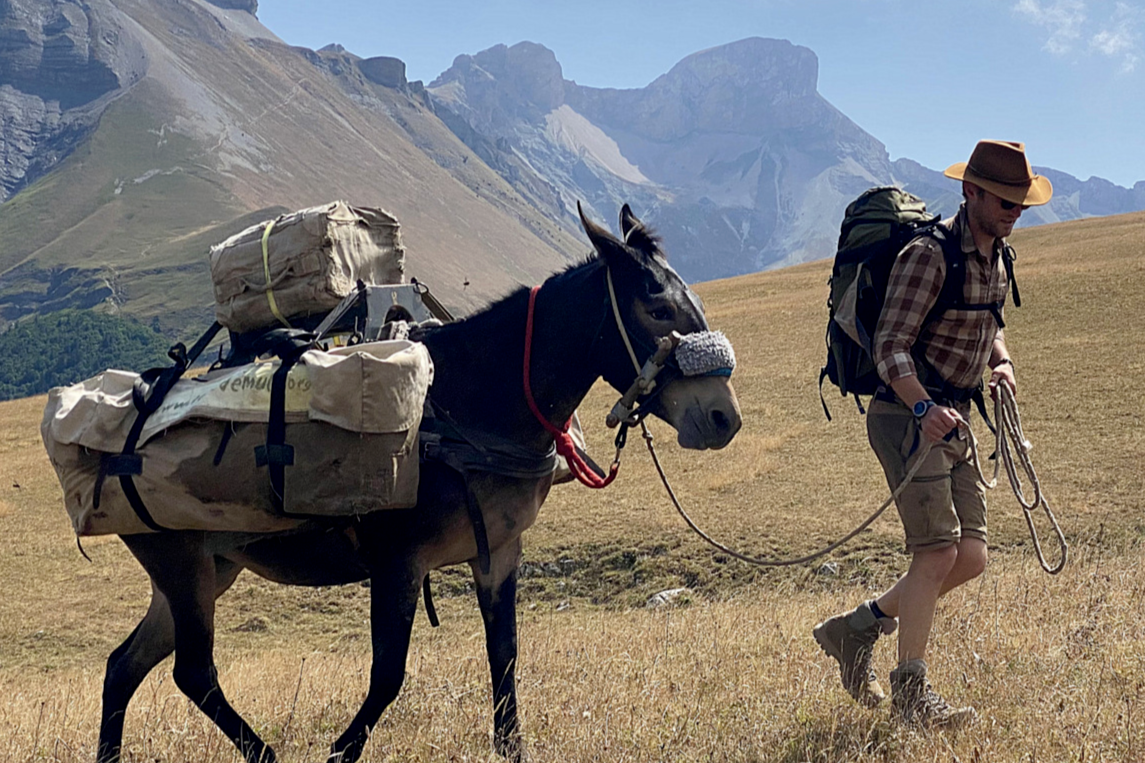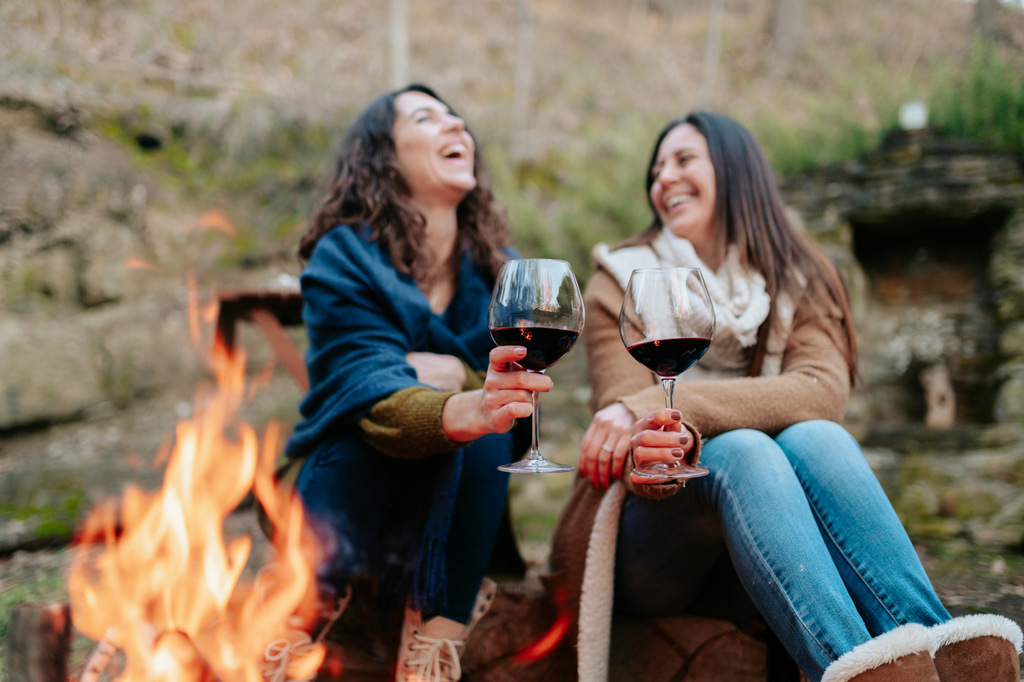 The terrain on this adventure, while wildly beautiful, is only moderately challenging, and so while off-the-beaten-trail, this trip is suitable for most reasonably fit guests (and indeed their families).
The following is only the outline of a provisional daily plan. Each trip can be customised to suit your private group, and can be individually designed to include anywhere between 4 to 6 days of actual hiking. This particular 9 day trip template includes our classic late summer 5 day caravan.
You have the option of arriving in Marseilles, Grenoble or Turin.­ Pick up from the airport and transfer to Saint Veran (the highest, and one of the most beautiful villages in Europe).­ Dinner and overnight in ­local hotel (the best in town).­
Today you will set off on a lovely morning hike (to get the legs moving a bit) before enjoying a nice leisurely lunch. In the afternoon you will have time to explore the village and it's surroundings, including a visit to a local farmstead and the fort of Mont-Dauphin. ­ Overnight in local hotel.­
Today you will transfer to the trailhead to meet your mule team, and begin the 5 day traverse of Queyras. Each evening we will set up a comfortable campsite in each of of our favourite locations. ­
The hiking is relatively easy (only being moderately difficult in parts)­, and passes through beautiful mountain landscapes. In Autumn ­these are ­ablaze with spectacularly golden-coloured foliage.­
Every day we would aim to hike at a leisurely pace and arrive at our designated camping spot by mid-afternoon, so everyone has plenty of time to relax and enjoy the wonderful sunny climate.­
We have deliberately avoided highlighting our exact route to prevent copy-cats, but needless to say, we have spent days scouring this region to work out the optimal routes.­
Today you will hike to the end of the trail, and transfer back to the hotel in Saint-Veran. Spend the late afternoon relaxing over a nice cold beer, before enjoying a hearty dinner. ­


Today you have a number of options to choose from including the ascent of a nearby (non-technical) 3000m summit, a visit to a local wood carver's studio, and at night exploring the local astronomical observatory.­


After breakfast, transfer to your airport of choice, and fly onwards to your next destination. ­See you next time.­