Sacred Peaks Of Golok Trek: Eastern Tibet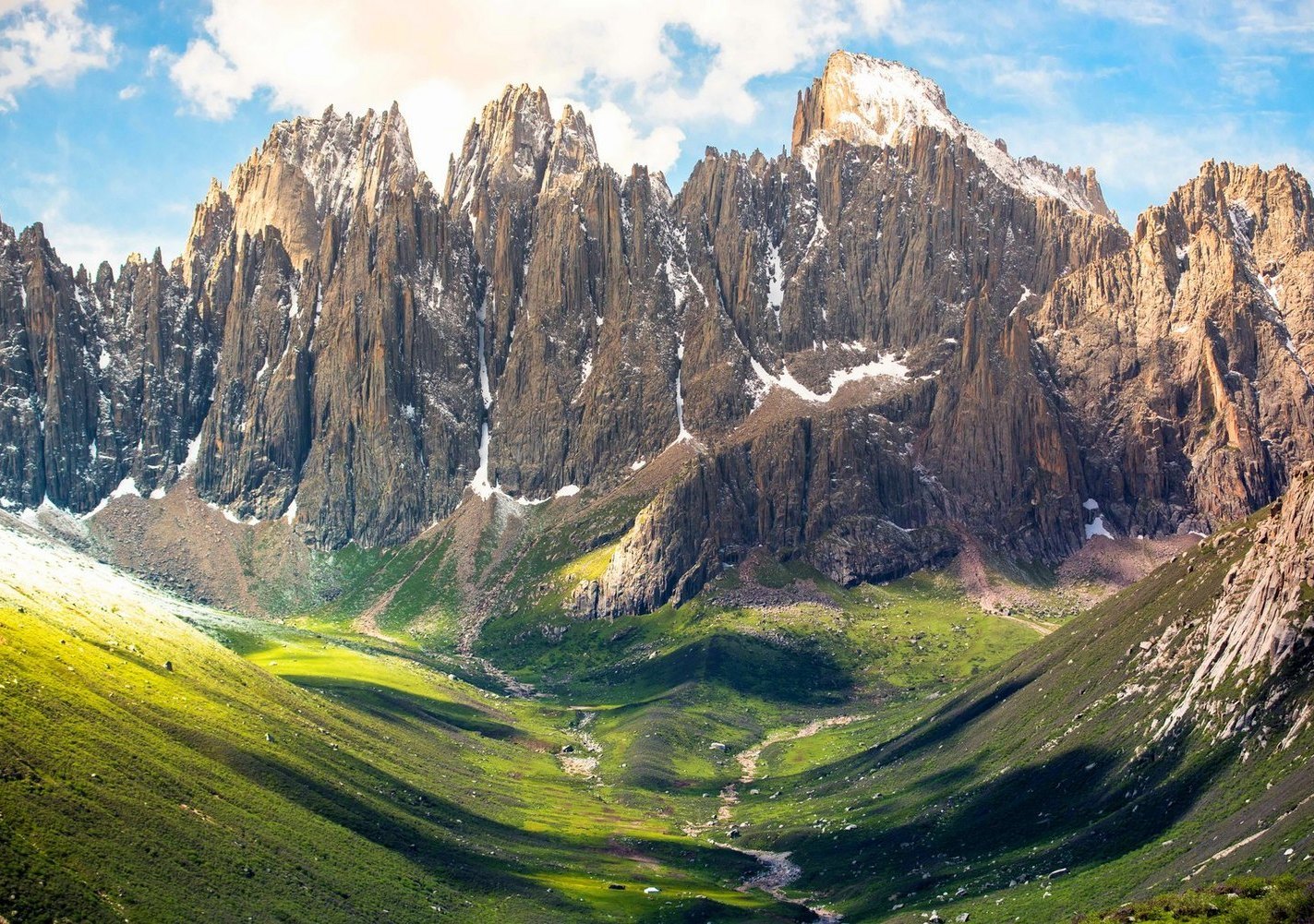 July 5 to 17, 2018 |USD 4950 pp

­** Please note that this trip is now completed and is not currently scheduled to run again. However, private, pre-arranged groups of at least 5 people can enquire about a similar custom trip for 2019 **­
The sacred peaks of Golok are a largely unexplored mountain range in Eastern Tibet. Steeped in mythology, they are believed to be the birthplace of the legendary Gesar of Ling (a sort of Tibetan King Arthur) and worshipped locally as the topographical manifestation of a divine tantric mandala. The massif is also a regional epicentre of ecological diversity with over 700 varieties of plants and flowers, nearly 200 species of birds (including the endangered Black-necked crane) and approximately 40 snow leopards. Oh - and they are arguably the most spectacular mountains in Western China.
On our pioneering trek, to explore this 'hidden' land of shark-toothed peaks, lush glacial valleys and translucent lakes - we will be joined by Kyle Obermann, a well-known environmental explorer and photographer of China's wild western mountains. We will also be meeting a couple of mutual friends, Tashi and Gengga, two local Tibetan conservationists, for whom we will document any rare fauna and flora that we encounter along the way. 
Completely self-taught, these two remarkable monks, are currently compiling an ecological survey of the range in order to educate and encourage local nomads to treasure and protect the diversity of their unique Alpine biosphere.  And so, in forging this new route, our team will hopefully make new discoveries, to help further their remarkable grassroots conservation efforts in these mountains.
First and foremost though, this is an epic adventure into uncharted and awe-inspiring territory, and one that is quite simply - the first commercial trek of its kind. So, join us if you can, before the word gets out!
2018 Trekking Expedition: Eastern Tibet
Processing video...
You are also welcome to read an account of our original recce to the region in July 2017, published by Action Asia magazine, as well as view additional images of these beautiful mountains in our Adventure Diary.

­­
Participate in a pioneering expedition to explore one of the most stunning ecological biospheres in Tibet.­
Make a local impact by teaming up with grassroots conservation efforts and help contribute towards their ongoing funding. ­
Gain immersive access to a sacred mountain sanctuary; rich in Tibetan Buddhist culture, and rare flora and fauna. ­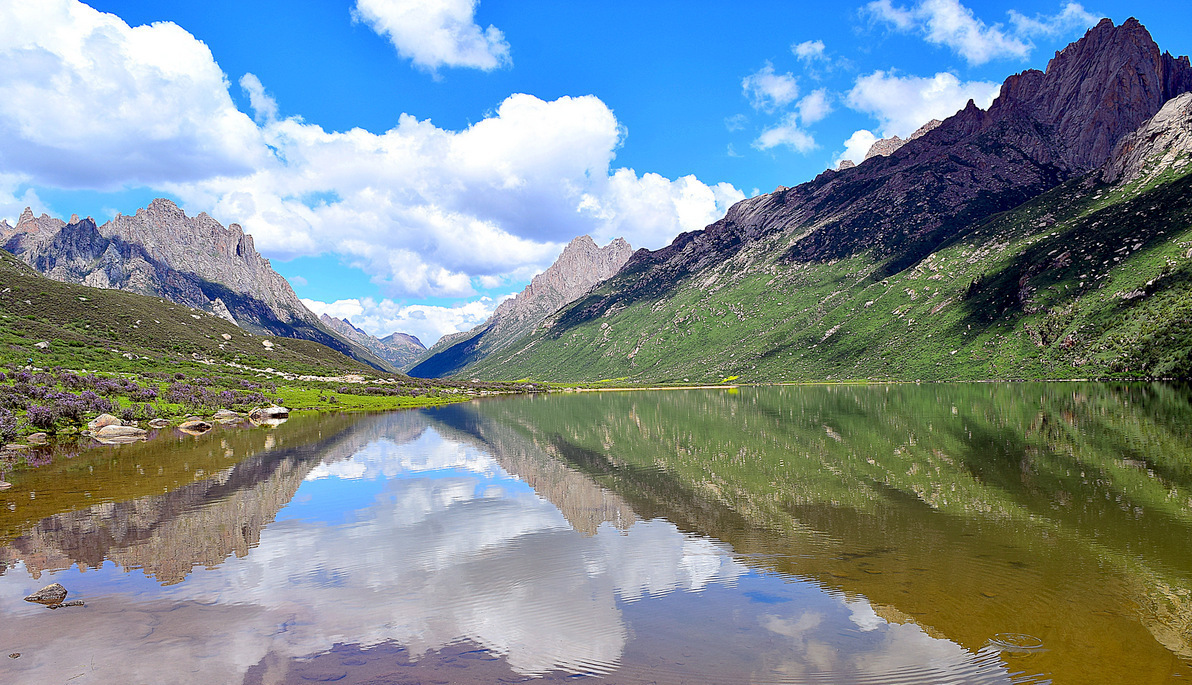 This is a pioneering route through a remote region of eastern Tibet that will require a considerable amount of flexibility and self-reliance from the team. The following is only the outline daily plan.

July 5, 2018 ­
Fly to Chengdu (IATA: CTU). Transfer to our comfortable hotel. Enjoy an introductory team dinner and drinks.­
July 6, 2018 ­
A scenic 7 hour drive across Sichuan t­o the Tibetan town of Aba. Overnight in a comfortable hotel.­
July 7, 2018­
Visit the local market in Aba to procure fresh expedition supplies. Drive to the trailhead­ (via lunchstop at Jiuzi­) at 'Black Pig' Lake. Camp. ­
July 8, 2018 ­
Exploratory 5 hour acclimatization trek with Tashi and Gengga to survey around 'Black Pig' Lake and reconnaisance the unexplored peaks on it's far shore.­ ­
July 9, 2018 ­
5 hour trek up a stunning valley carpeted with rare poppies. Cross the first pass (4100m) and descend to a large meadow. Camp and explore the upper valley.­
July 10, 2018 ­
7 hour trek down the valley to the 'West Gate' before hiking up the next valley to camp by the shores of the stunning 'Heruka Lake'.­
July 11, 2018 ­
6 hour trek along the lake shore, surrounded by jagged peaks, to our next campsite at the foot of 'Mastiff Mount'.­
July 12, 2018 ­
5 hour trek over the next pass (4450m) to 'Scorpion Lake.'­ Hike onwards to camp by 'Tigress Lake'­. Trek up to the pass at end of the valley to explore.­
July 13, 2018 ­
6 hour trek down a wide glacial valley and then up to 'Crescent Lake'. Camp. Trek up to the snowline at the far side to hunt for rare flora and fauna.­
July 14, 2018 ­
6 hour trek to 'Celestial Lake' to camp at the foot of spectacular towering peaks. Climb and explore up to the snowline.­
July 15, 2018 ­
Trek out of the valley, past the 'West Gate' to our pick up point at the far side of 'Sorceress Lake'. Drive 3 hours back to Aba. Overnight in hotel.­
July 16, 2018­
7 hour drive back to Chengdu. Overnight in comfortable hotel. Spicy hotpot and cold beers all around. ­
July 17, 2018

Tranfer to Chengdu Airport and fly home. Hope to see you again next time.­
Rest assured we will be here to advise you on all aspects of preparing for, and participating in, this trip. Here are a few obvious places to start.

Accomodation ­
Will be in good quality hotels in Chengdu and Aba. On the trek itself we will be camping.­
Altitude­
The maximum altitude en route will be approximately 4500m so we have included an extra acclimatization day.­
Communication
On the trek there will be no phone coverage but we carry a two-way satellite email and texting device for emergency communication.­
Difficulty
The trip will be relatively challenging so everyone needs to be prepared both mentally and physically.­
Equipment ­
We will supply all camping equipment. Please refer to our
typical kit list
for a guide to what else to bring.­
First Aid ­
We carry a comprehensive medical kit, including Diamox and Dexamethazone to treat any signs of altitude sickness.­
Food ­
Mainly Chinese food and supplemented with pasta, cheeses, curries etc. We also include plenty of snacks.­
Flights ­
The trip begins and ends in Chengdu (IATA: CTU). All guests to arrive in Chengdu by the evening of July 5.­
Insurance
All guests must have a comprehensive travel insurance policy that includes emergency medical evacuation.
Support ­
Your large rucksacks will be transported by horses so you will only need to carry your day pack while hiking. ­
­Temperatures
Typically will range between 10 to 25 degrees Celsius during the day but may fall to as low as 5 degrees at night.
Toilets & Washing­
On the trek itself we will be camping, so washing and toilet facilities will be wild and fairly basic­.
Visas ­
To join this trip you will require a valid China Visa. Whistling Arrow will send you an 'invite letter' in due course to include with your application.­ Please note that a Tibet permit is NOT required.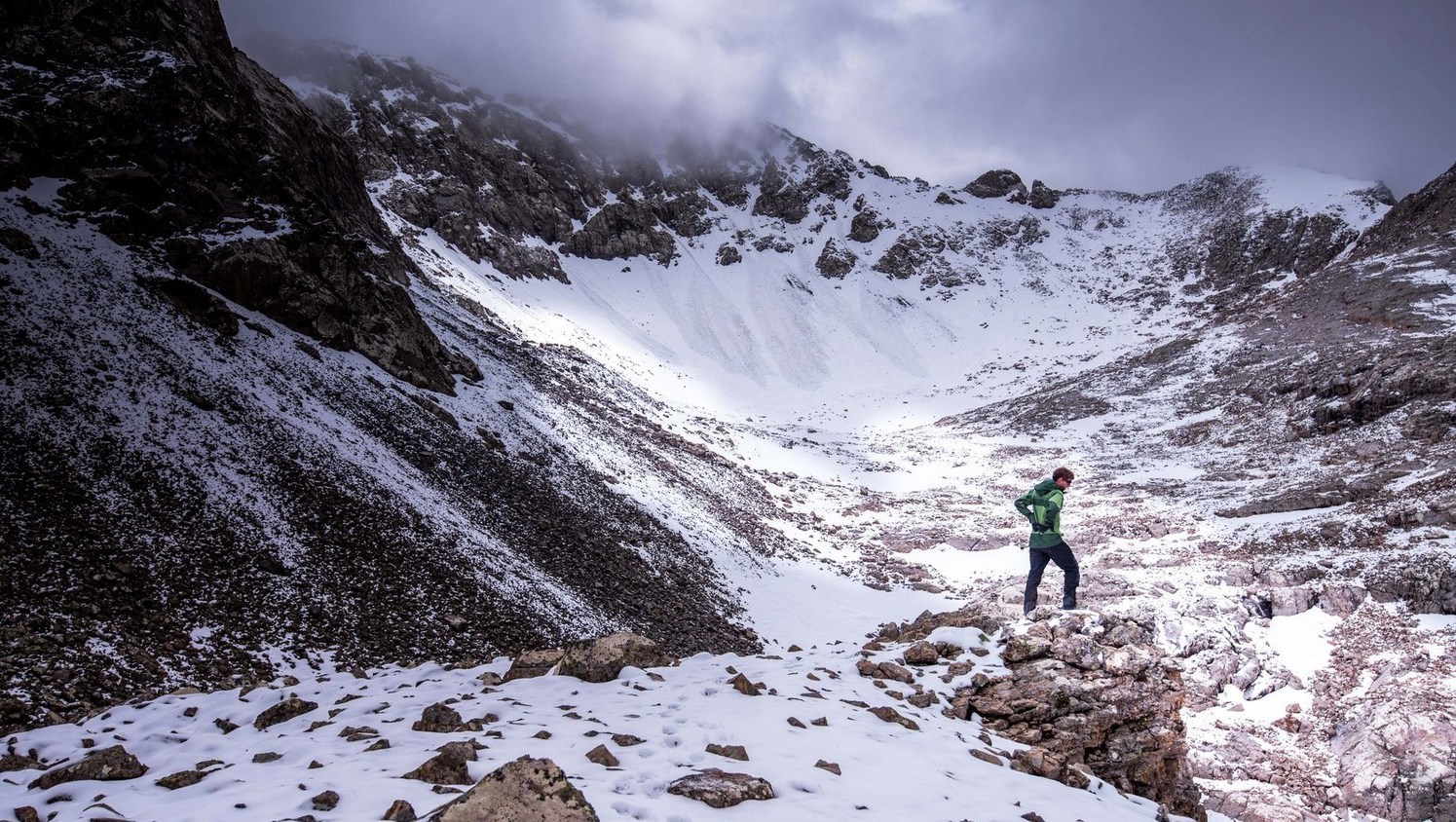 Kyle Obermann exploring the wild, snowy heights of the sacred peaks of Golok during our recce to the region in July 2017. ­
A Final Word From Our Tibetan Friends

We are very happy to be meeting Kyle and Adrian again next summer and look forward to welcoming all of you to Golok. All life is precious and we must continue to record and preserve all of the plants and animals in our beautiful mountains, from the smallest flowers to the largest cats. These lakes and peaks are also celestial dwelling places for some of the most sacred deities in Tibetan Buddhism, and must be cherished and protected for future generations to come.

Tashi Delek.

Tashi & Gengga