Tea Horse Trail Adventure: Western China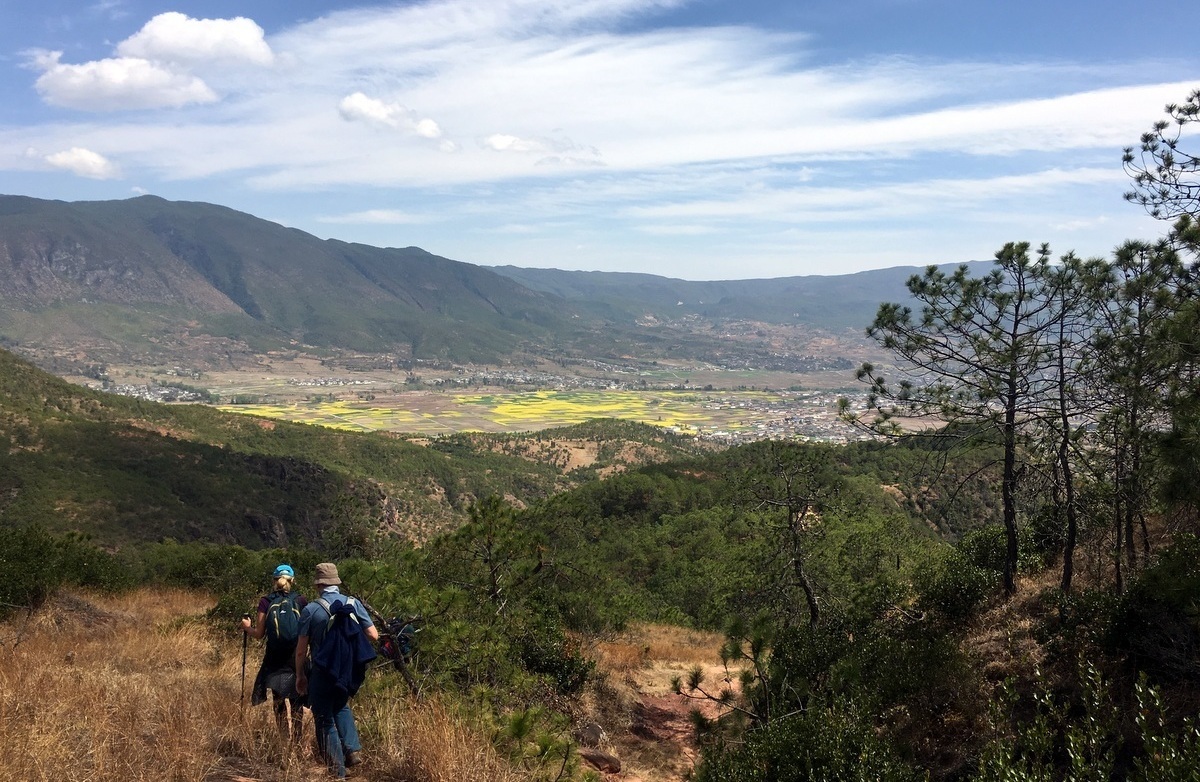 November 2 to 10, 2019 |USD 3250 pp

This trip also serves as one of the best templates for a relatively short private adventure in the region, and would work well for more adventurous families. The trek can also be customized to run in April, May, June, September, October or November.
This unique adventure re-traces one of the least explored sections of the ancient tea horse trail as it winds its way through the mountains of Yunnan. Historically, the epic journey along the fabled trade route took many months to complete and involved teams of muleteers carrying tea over the eastern Himalayas into Tibet where it was bartered in exchange for the plateau's rugged horses. While we won't have time to trek all the way to Lhasa (now there's an idea!), we will be offering our guests a real glimpse into a side of rural China that very few outsiders get to see. And so, along the trek itself, our team will stay in village farmhouses to immerse ourselves fully with our local host families and experience their rustic way of life.
The route is also only moderately challenging and so would also be suitable for parents who are keen to take their older children off the beaten track and have them actively participate in an authentic cultural adventure. On our travels to and from the trailhead, we will be visiting the well-frequented old towns of Dali and Lijiang, but once on the trek itself, through the foothills and villages of the region, we will be exploring a trail that typically sees no other visitors. So, why not join us, and a few other like-minded guests as we embark on a wonderful adventure you just won't find anywhere else.

Enjoy a unique and inclusive adventure to explore a region few­ outsiders have ever seen.­
Immerse yourself in the myriad minority cultures of Yunnan including the Bai, Yi and Naxi. ­
Stay with local families in their rustic farmhouses and feast on their mouth-watering cuisine. ­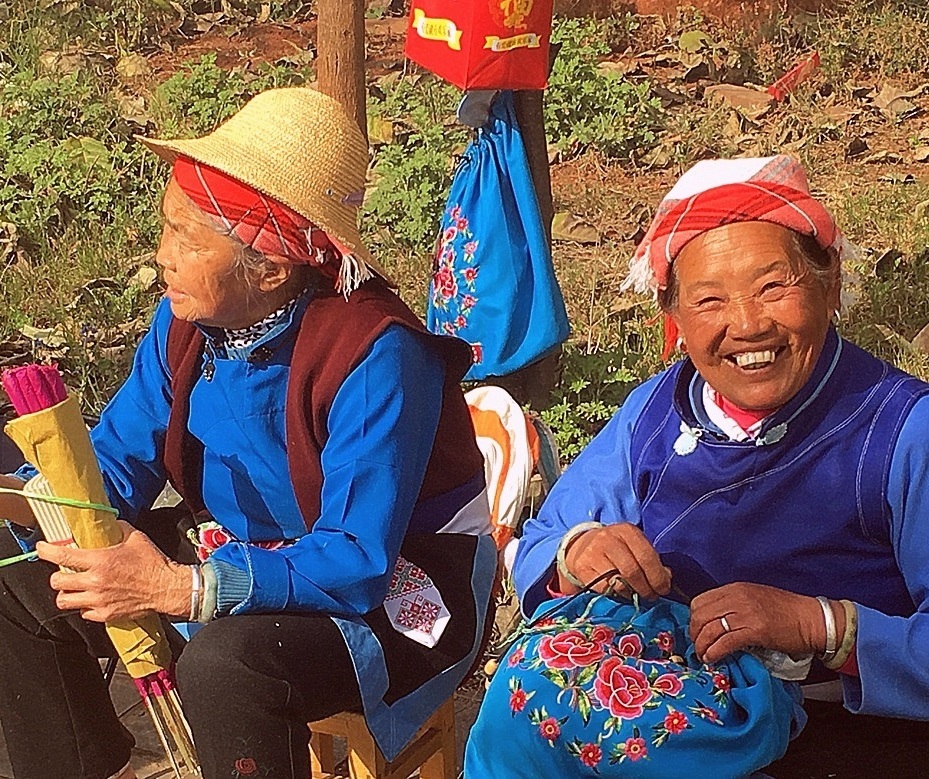 Experience a real, authentic side of China that is rarely seen by outsiders, as we explore a seldom-trekked route through rural Yunnan.­
This is a seldom-trekked route through rural Yunnan that will incorporate a degree of flexibility and spontaneity. The following is the outline daily plan.

November 2, 2019­
Fly to Dali via Kunming. Transfer to our boutique hotel in the old town. Enjoy introductory team dinner and drinks.­
November 3, 2019 ­
Five hour acclimatization hike in the Cangshan Mountains before visiting the Three Pagodas and returning to our hotel in the old town. ­
November 4, 2019
Visit Xizhou morning market and then drive to our trailhead in the beautiful ancient village of Nuodeng. Overnight in traditional lodge.­
November 5, 2019 ­
Seven hour trek through forested mountainsides to the village of Fenghua. Stay ­with a local family in their farmhouse.­
November 6, 2019 ­
Six hour trek through the mountains to the village of Xinsong.­ Stay with a local family in their farmhouse.­
November 7, 2019 ­
Seven hour trek through forest and mountains to the village of Xishan. ­Today we will cross the highest pass en route at 3200m. Overnight in farmhouse.­
November 8, 2019­
Six hour trek through mountain villages to our pick up point.­ Drive for two hours to the ancient Tea Horse Trail town of Shaxi.­ Overnight in lodge.­
November 9, 2019 ­
Visit the ancient temples and grottos of Shibaoshan before hiking back down to Shaxi. Drive for three hours to Lijiang­. Overnight in boutique lodge.­
November 10, 2019 ­
Transfer to Lijiang airport to catch our flights home.­ Hope to see you again next time.­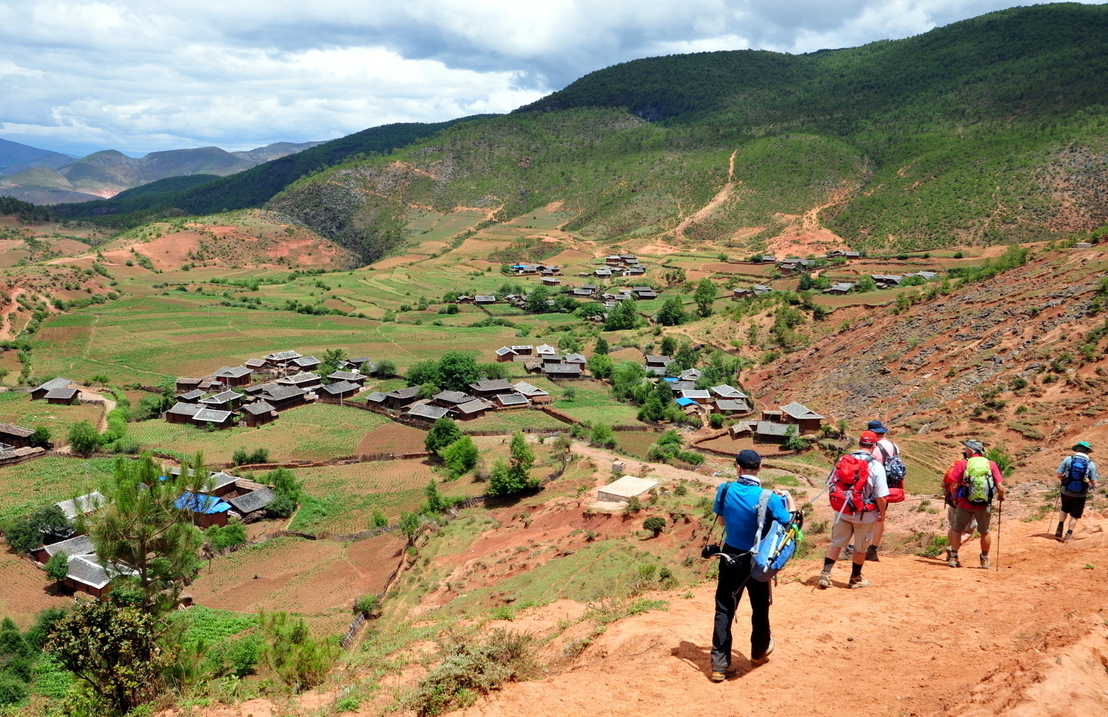 Rest assured we will be here to advise you (and any family members) on all aspects of preparing for, and participating in, this trip. Here are a few obvious places to start.

Accomodation ­
Will be in good quality boutique hotels in Dali, Lijiang and Shaxi. On the trek itself we will stay in local farmhouses. ­
Altitude­
The maximum altitude en route will be approximately 3200m so altitude should not be a major issue on this trek.­
Communication
On the trek there will be limited phone coverage but we carry a two-way satellite email and texting device for emergency communication.­
Difficulty
The trip will only be moderately challenging although everyone does need to be relatively fit and prepared for lengthy daily hikes.­
Equipment ­
There is no camping involved on this trip. Please refer to our typical kit list for a guide on what to bring.­
First Aid ­
We carry a comprehensive medical kit, including Diamox. This trek however is relatively low risk.­
Food ­
Mainly Chinese.­ The fresh local cuisine served on the trek is definitely one of the highlights of this adventure.­
Flights ­
The trip begins in Dali (IATA: DLU) and ends in Lijiang (IATA: LJG). All guests to arrive in Dali by the evening of November 2.­
Insurance
All guests must have a comprehensive travel insurance policy that includes emergency medical evacuation.
Support ­
Your large rucksacks will be transported by van so you will only need to carry your day pack while hiking. ­
­Temperatures
Typically will range between 15 to 25 degrees Celsius during the day but may fall to as low as zero degrees at night.
Toilets & Washing­
On the trek itself we will be staying in local farmhouses, so washing and toilet facilities will be fairly basic­.
Visas ­
To join this trip you will require a valid China Visa. Whistling Arrow will send you an 'invite letter' in due course to include with your application.­
Final Say From A Local Host & Previous Guest

Tea Horse Trail Adventure Trek: Yunnan | China
Processing video...
The well researched and spectacular route through rural Yunnan, along with the local farm stays where we spent the night, made this trip a very special one for all of us. The trek combined some climbs with other more leisurely sections where we enjoyed wonderful panoramic views.

We also experienced direct insights into the lifestyles and customs of the local minorities which spiced up our trip the same way the chili flavored the local food. Our thanks go out to Adrian and his team who managed this trip "extraordinaire" and made our bunch of happy trekkers likely return clients on one of his distinctive treks.
Heinz