Botanical Explorer Expedition: Western China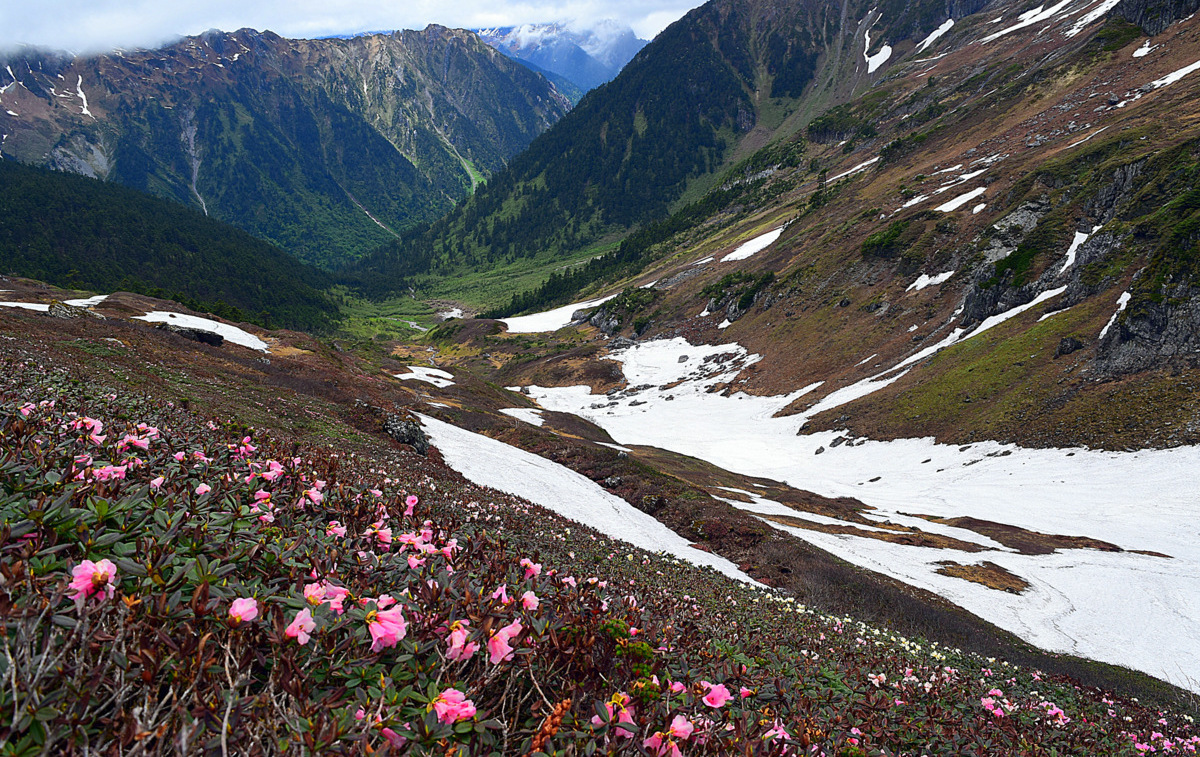 June 9 to 25, 2018 |USD 4750 pp

­­** Please note that this trip is now finished. A Brief blog/photo essay of the completed trip can be found in our Adventure Diary. While this trip is not currently scheduled for 2019 - it may be possible to run a similar trip for a pre-arranged private group of at least 5 people - so please do get in touch if you are interested **
This will be our third pioneering botanical adventure into the most prolific temperate biosphere on the planet. Once again, our plan will be to traverse the northern Gaoligong mountains that straddle the borders of Tibet, Burma and Yunnan and divide the upper reaches of the mighty Nujiang and Dulong River Valleys. Covered in large swaths of rhododendron and old-growth forest, the jagged peaks and lush glacial valleys are a treasure trove of biodiversity and the epicentre for plant endemism in the region with over 300 plant species found nowhere else on earth. And so, every year, this pristine wilderness holds out the enticing prospect of new and rare botanical discoveries.
 The terrain, while spectacular, is challenging and very difficult in parts. En route, particularly before we break out at higher altitudes into sub-alpine forests and meadows, we will follow seldom-used Lisu hunting tracks through thick forest covered in greybeard lichen. We will also need to scramble over the sprawling root systems of giant evergreens, wade through small rivers and cross a number of slippery log bridges and snow fields. To be clear, this is an intrepid expedition into remote territory and is not a trek for armchair enthusiasts. You need to be physically and emotionally prepared for a formidable adventure in the spirit of George Forrest and Frank Kingdon Ward.
Please note that you can also view additional images from our previous 2015 & 2017 botanical expeditions in our Adventure Diary.

Take part in an extraordinary adventure and discover a region few­ outsiders have ever seen.­
Experience a wild botanical wonderland and unique melting pot of minority cultures. ­
Pioneered by Whistling Arrow this is a unique trip you just won't find anywhere else.­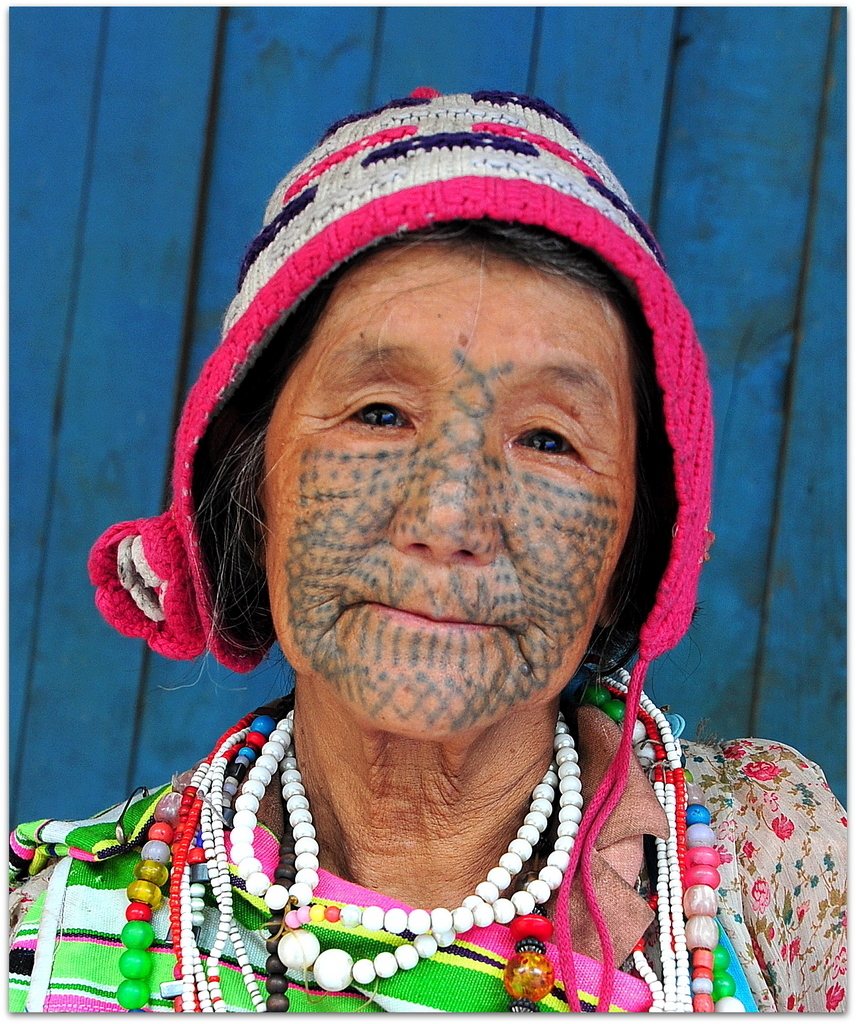 The trip is not just about flowers. The Dulong Valley is also home to the Drung, some of whose older women have full facial tattoos.­
This is a proprietary and exploratory route so flexibility and spontaneity will be required. The following is only an outline daily plan.

June 9, 2018 ­
Fly to Baoshan via Kunming. Transfer to our hotel. Enjoy introductory team dinner & drinks.­
June 10, 2018 ­
Scenic 5 hour drive up the Nujiang Valley. Visit local market & overnight at hotel in Fugong. ­
June 11, 2018­
A beautiful 6 hour drive along the Nujiang Valley to Bingzhongluo. Overnight in lodge.
June 12, 2018 ­
A day in Bingzhongluo to explore the upper Nujiang River valley, meet our porters and make final expedition preparations.
June 13, 2018 ­
Trek for 7 hours up through a beautiful forested valley to 'Da Chan Da' meadow, carpeted in primulas and other wild flowers.­
June 14, 2018 ­
Trek 3 hours up to 'Ox meadow' - which is again covered with flowers, particularly wild primulas. Spend the afternoon exploring. ­
June 15, 2018 ­
Trek 6 hours over the 3900m 'De Lui Za' Pass before descending through riotous rhododendrons to camp by a small river.­
June 16, 2018 ­
Trek 7 hours up through challenging terrain to a small high altitude (3800m) lake surrounded by rhododendron neriflora. ­
June 17, 2018 ­
Trek 6 hours up over a second high altitude pass (4100m) and traverse high above a valley to our next campsite.­
June 18, 2018 ­
Trek for 7 hours to cross the final high pass en route (4200m) and descend to our meadow campsite high in the Dulong Valley.­
June 19, 2018 ­
Trek for 3 hours to our next campsite to explore previously undiscovered valleys high above the Dulong River. ­
June 20, 2018 ­
A steep 7 hour descent down to the Dulong River through dense forest. Overnight in a basic farmhouse lodge.­
June 21, 2018 ­
Spectacular 6 hour drive back to Bingzhonglou to overnight in the same lodge as earlier in the trip.­
June 22, 2018 ­
Another spectacular 6 hour drive over Bilou Snow Mountain to the Mekong River Valley. Overnight in Deqin town.­
June 23, 2018
A final 6 hour drive down the Yangste River Valley to Shangrila, stopping at the Dongzhuling Tibetan Monastery on the way. ­
June 24, 2018 ­
This is our spare day to be used at any point during the trip to allow for the added flexibility we may need.­
June 25, 2018 ­
Transfer to Shangrila airport and fly home - via Kunming or Chengdu. ­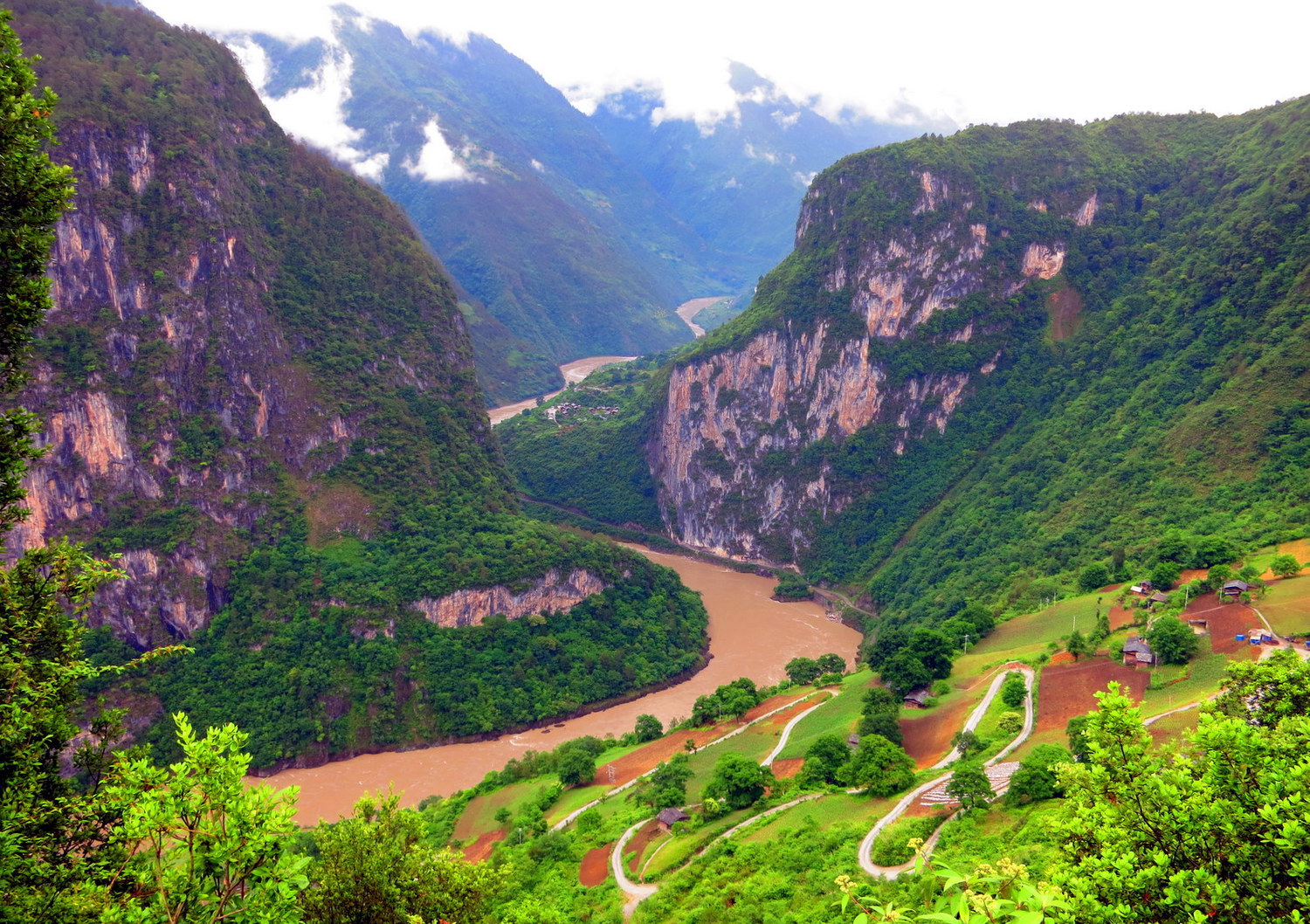 Our trailhead in the upper reaches of the Nujiang River Valley approximately ten kilometres from the Yunnan/Tibet border.­
Rest assured we will be here to advise you on all aspects of preparing for, and participating in, this trip. Here are a few obvious places to start.

Accomodation ­
Will be in good quality local hotels and lodges (and possibly rustic farmhouses) and camping in tents on the expedition itself.­
Altitude­
The maximum altitude will be approximately 4000m when crossing two high mountain passes en route.­
Communication
On the trek there will be no phone signal but we carry a two-way satellite email and texting device for emergency communication.­
Difficulty
The trip will be challenging and sometimes unpredicatable so you need to be physically fit and mentally strong.­
Equipment ­
All camping equipment will be provided including thermarests. Please refer to our
typical kit list
for a guide on what to bring.­
First Aid ­
We carry a comprehensive medical kit, including Diamox, but the trek is remote and relatively high risk.­
Food ­
Mainly Chinese/Asian prepared by our expedition cook although we do try to include some pasta, cheese, yogurt etc.­
Flights ­
The trip begins in Baoshan (IATA: BSD) and ends in Shangrila (IATA: DIG). All guests to arrive in Baoshan by the evening of June 9.­
Insurance
All guests must have a comprehensive travel insurance policy that includes emergency medical evacuation.
Self-reliance ­
All team members need to be relatively self-reliant and willing to chip in with some basic tent work. ­
Support ­
Your large rucksacks will be carried by porters so you only need to carry your day pack while trekking. ­
­Temperatures
Typically range between 10 to 20 degrees Celsius during the day but can fall to freezing at night.
Toilets & Washing­
We will be wilderness camping so nipping behind a bush is usually the best option. Washing will be in streams and rivers.­
Visas
To join this trip you will require a valid China Visa. Whistling Arrow will send you an 'invite letter' in due course to include with your application.­
A Word From A Fellow Enthusiast

I joined Whistling Arrow's first Rhododendron Explorer trek in 2015 and found it be be extremely well organised and managed. We discovered very remote parts not explored since the great plant explorers were in this area in the late 1800's and early 1900's.

The pristine plants were just fantastic! Whistling Arrow prepared an exceptionally well laid plan for this adventure with everything you could think of - good tents, good food, good people and good times.
Gordon

*
Gordon Bailey is a previous New Zealand Rhododendron Association President and the Chairman of the Pukeiti Rhododendron Trust.