Eaglehunter Photography Trip: Western Mongolia

July 28 to August 7, 2017 |

USD 3600 PP



The wild, western borderlands of Mongolia - an untouched frontier where seas of grass baked golden by the sun morph into sweeping glacial valleys, snowy peaks and big blue skies - provide an epic backdrop for this wonderful expedition designed specifically for keen amateur photographers. This amazing, off-the-beaten-track trip will provide immersive access to the region's fabled eaglehunters and is structured around three separate ger (a large round portable tent) camps which will ensure that we have both the time and flexibility to scout contrasting locations and experiment with the region's spectacularly luminous light. The ger camps will also provide a relatively high degree of comfort in what will be remote and panoramic wilderness settings.
We are also pleased to confirm that, joining us on this special trip, will be Anthony Lau, winner of the 2016 National Geographic Travel Photographer of the Year Award, an invaluable partner who has advised on how best to address the trip's finer photography-specific requirements, such as the safe storage and transportation of camera gear and the provision of a reliable source of transportable power. He will also be providing tips on how to expertly capture those all-important, once-in-a-lifetime photo opportunities.

So, if you are looking for an imaginative and meticulously managed photographic adventure, that will guarantee authentic and intimate access to the region's cultural festivals (which often include wrestling and buzkashi), traditional nomadic families and panoramic landscapes - then this expedition is just the ticket.

From the relative comfort of our three comfortable, custom-built ger-camps, scout, explore and capture the epic landscapes of western Mongolia with their unrivalled sense of space and luminosity.


Stay with the fabled eagle-hunters, ride out with them, and capture the sheer majesty of the faithful, age-old partnership between man, horse and bird of prey.

Immerse yourself in Kazakh culture, witness intimate moments with local families and seek out seasonal horse-racing festivals, wedding celebrations and local nadaams.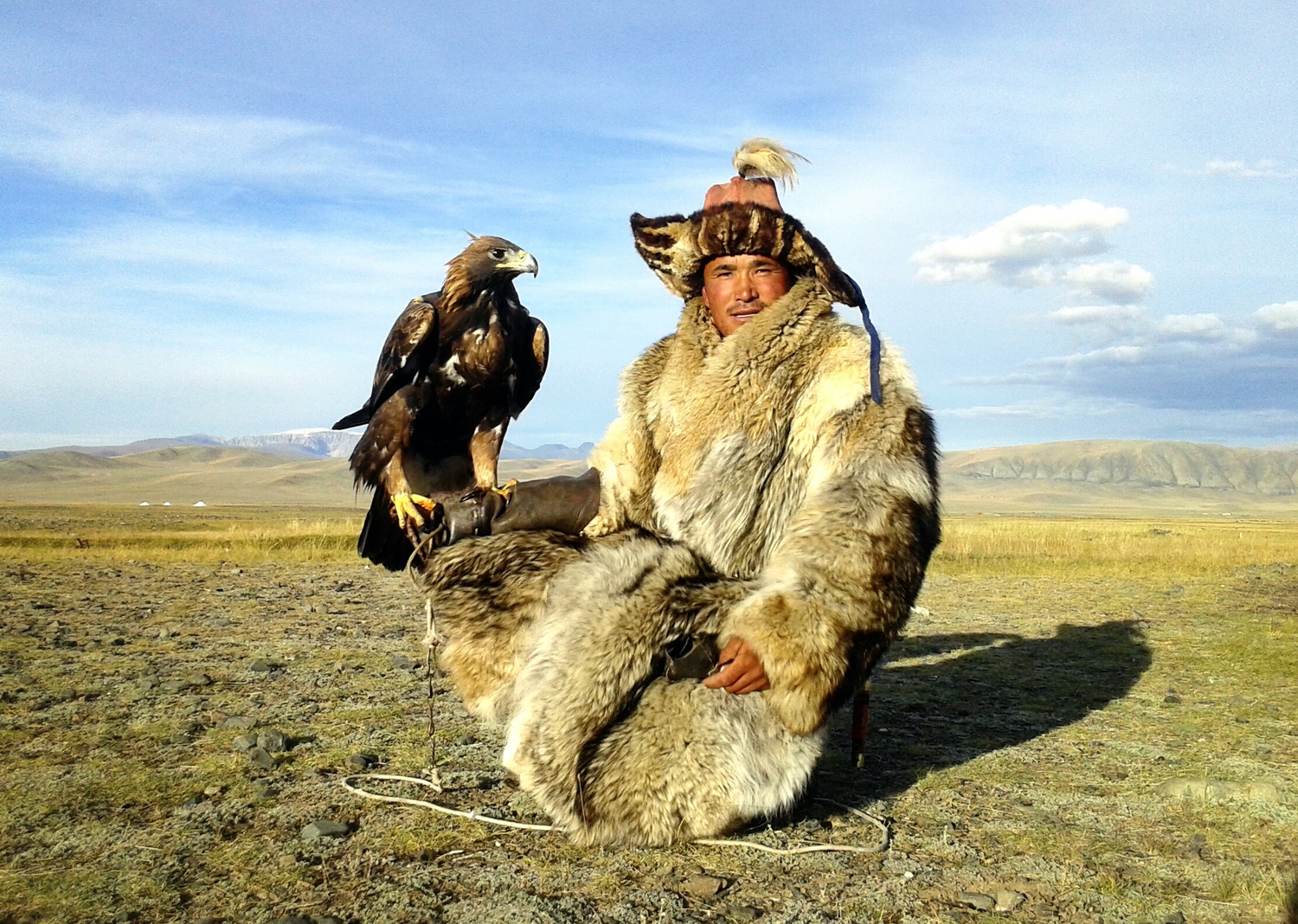 The eaglehunters are both a trip focus and obvios highlight, but we will also be staying with the family of one of the Altai's most renowned horse trainers.­
Below is a brief daily trip summary. For more detailed information about the expedition route please email us privately. Obviously, there will also be spontaneous occasions throughout the trip to stop and explore all photographic opportunities, including for example any local festivals, weddings or mini-nadaams (which can often include buzkashi).

The home-stays with the eagle hunters will also enable us to capture intimate portrait shots of the hunters, their eagles and their authentic traditional lifestyle.

Dates
Route Description
Additional Information
Day 1: July 28, 2017

Fly to Ulaanbataar. We will meet you at the airport and transport you to your comfortable hotel in town.

Welcome drinks & dinner.
Day 2: July 29, 2017

An early start to catch our flight to Ulgii by prop-plane followed by a drive across the steppe.

3 hour domestic flight. 5 hour drive. Overnight in tents next to a nomadic family in the Khuiten Valley.
Day 3: July 30, 2017

Short drive to the remote and rugged Khoramdik Valley, home to one of the Altai's renowned horse breeders.

Overnight in comfortable, spacious gers (with beds) that can accommodate up to 3 people each.
Day 4: July 31, 2017

Spend the day with the family as they milk their mares, round up livestock and train their horses.

Overnight in ger camp. Each ger will have a wood stove/heater and portable generator for charging.
Day 5: August 1, 2017

Stunning drive, past Khotan Lake (and petroglyphs) to the seldom-visited Tasbulak Valley.

Overnight in our second ger camp set up in the vicinity of three local eagle-hunting families.
Day 6: August 2, 2017

Explore different locations with the eagle-hunters, on foot and on horseback, and in different light.

Overnight in ger camp. Enjoy the local hospitality and try a few shots of mares milk vodka!

Day 7: August 3, 2017

Drive to our last ger camp, located by the stunning lake-side home of our final eagle-hunting family.

4 hours drive. Enjoy the warm hospitality, wonderful food and comfortable ger-accommodation.
Day 8: August 4, 2017

Capture the eagle-hunters as they prepare for their Autumn migration and ride out with their eagles.

If you're still worried about food or accommodation - don't be. We even have portable showers!
Day 9: August 5. 2017

Drive back to Ulgii across golden steppe. Visit the local market. Dinner with Kazakh dancing.

Overnight in a new local hotel and luxuriate in a hot, powerful shower.
Day 10: August 6, 2017

Morning flight to Ulaanbaatar. Afternoon visit to Naruntuul
Market & Sukhbaatar Square.

Overnight in comfortable hotel in Ulaanbaatar. Enjoy a final dinner and drinks on us.
Day 11: August 7, 2017

Transfer to the airport and catch your flights home.

See you next time.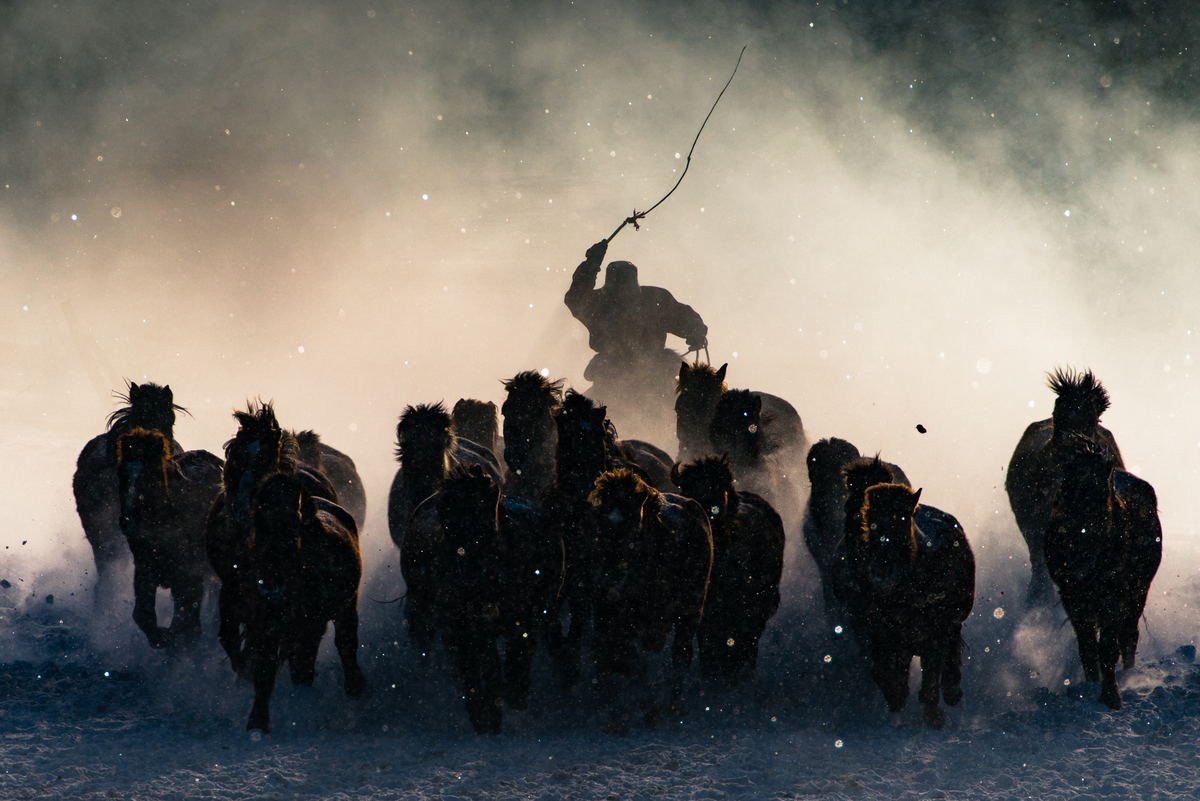 The ­spectacular shot, by Anthony Lau (who will be joining the trip) deservedly won him the prestigious 2016 National Geographic Travel Photog­rapher of the Year Award.­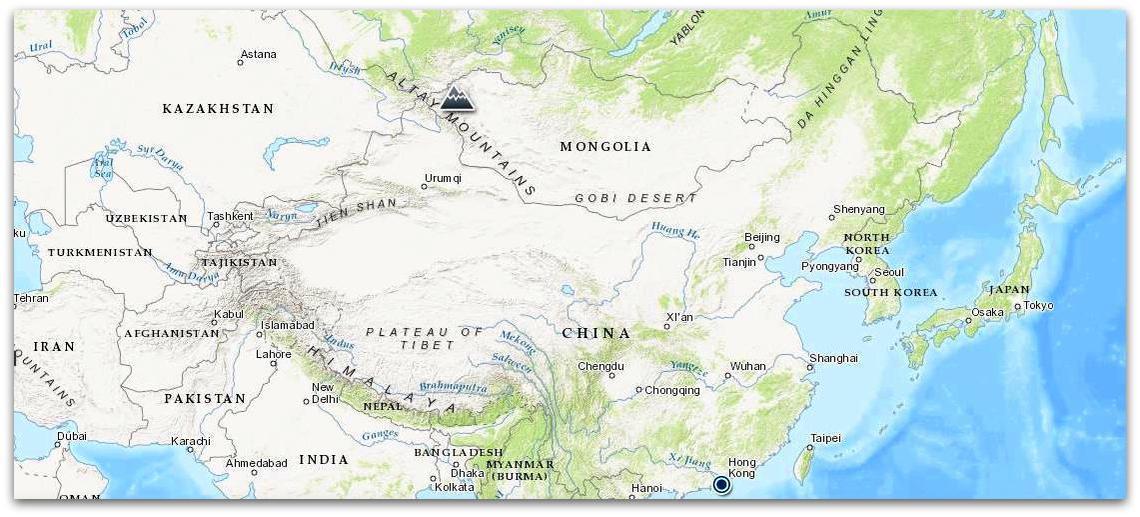 The mountain icon denotes the location of the photography expedition in the Altai region of far-western Mongolia ­along the remote border with China.­
Altitude:

the maximum altitude is likely to be approximately 2500m when exploring some of the higher mountain terrain.

Temperatures

: typically range from 15 to 25 degrees Celsius during the day and can fall to 5 degrees Celsius at night.

Duration:

the trip is 11 days in total with 8 days actually spent 'in the field' in western Mongolia.

Difficulty:

the trip will be relatively comfortable and not particularly challenging physically.

Support

: this trip has a high-level of support with at least one of two camp assistants. All luggage and equipment will be transported by vehicle.

Food:

a combination of Western/Asian prepared by our expedition cook and local delicacies and feasts prepared by our host families.


Vegetarians:

we can accomodate vegetarians no problem and have done so many times before.


Accomodation:

is in small, good-quality hotels, in tents (only one night) and in our customized, well-equipped ger camps.


Showers:

we will wash in our shower tent(s) equipped with portable hot water showers and can also use the rivers and streams.


Toilet:

we will set up and use toilet tents allowing for maximum privacy.


Communication:

for most of the trek there is no phone signal but we carry a two-way satellite email and texting device.

First Aid:

we carry a comprehensive medical kit on all our expeditions and are trained in wilderness first aid.


Insurance

: all guests must have a travel insurance policy that includes emergency medical evacuation.


International flights

: the trip begins and ends in Ulaanbataar (IATA: ULN). All guests must arrive in Ulaanbaatar by the evening of July 28, 2017.


Domestic flights

: we will book return domestic flights to Ulgii which are

included in the price of the trip.




Equipment

: we will provide plenty of room for the safe storage of all photography equipment and provide a portable generator to charge all gear.

All inclusive, except local tips and international flights. To confirm a booking we will require a 30% deposit with the final balance payable 30 days before the departure date.
We currently have NO places left.
Group size for this exclusive adventure will be limited to 8 guests.
We will provide all the information you need to book and prepare for the trip including payment instructions, advice on flights, visas and what to bring.


'Eaglehunter Photography Trip' | Western Mongolia