Autumn Gold In The Japanese Alps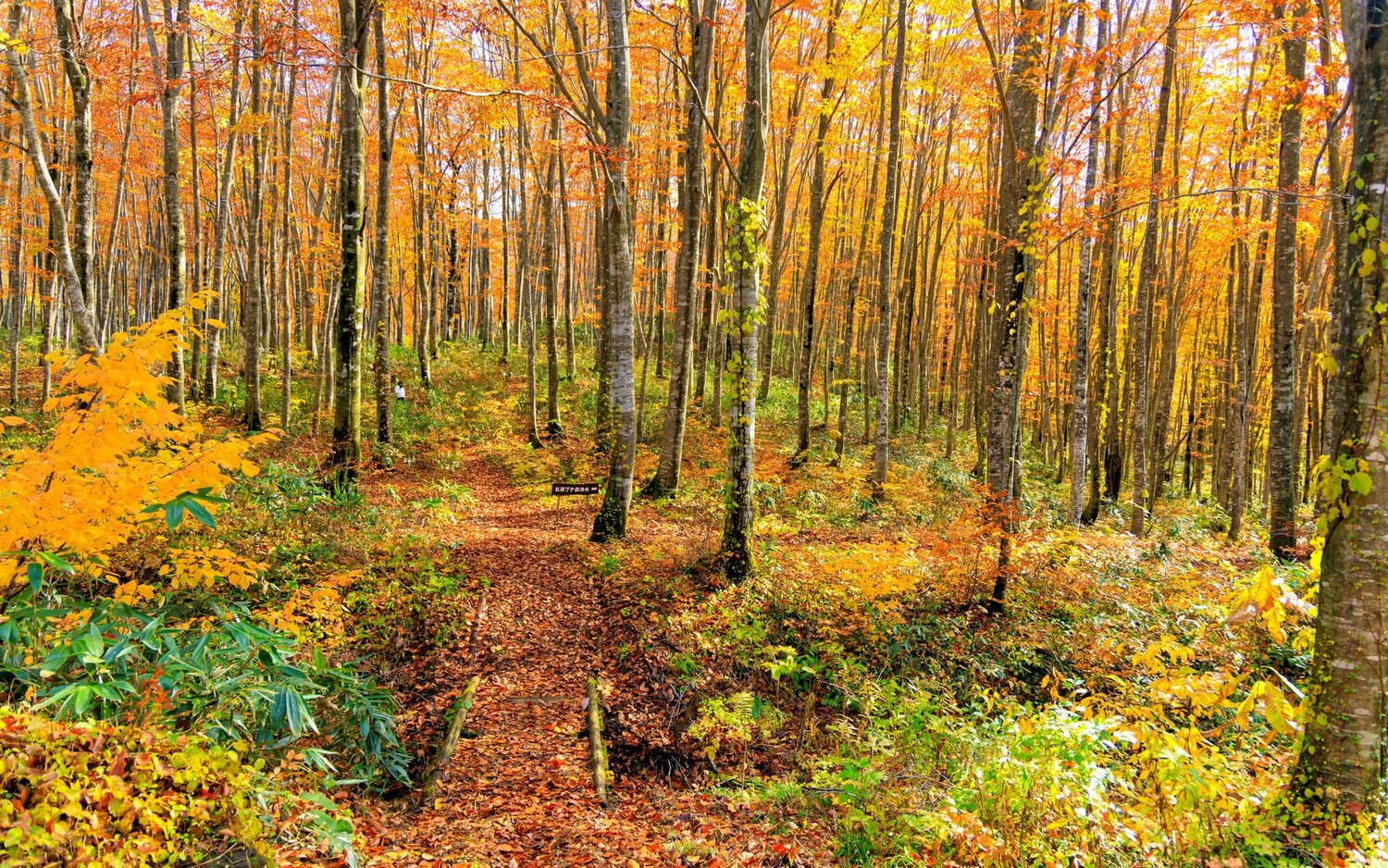 Embark on an immersive cultural adventure, in the footsteps of ancient samurai, as you hike off-the-beaten-trail to experience the most beautiful woodland, and old-growth forest in Japan; bathing in the golden glow of beech, maple, larch and cedar.
This uniquely-developed community trail can be explored for anywhere between 6 to 9 days, and is perfect for small private groups, seeking a locally guided adventure through rural Japan. Staying each night in wonderful local accommodations (with your luggage transfered by vehicle), this moderately difficult hike passes through rolling landscapes that sustainably combine both the natural and the human, harmoniously co-existing in the 'satoyama' tradition, as they have done for centuries. Along the way you will experience further glimpses of a 'timeless' rural Japan, one steeped in the age-old traditions of zen and the samurai code, all the while enjoying homegrown regional delicacies, local sake, and of course, a soothing soak in a steaming onsen.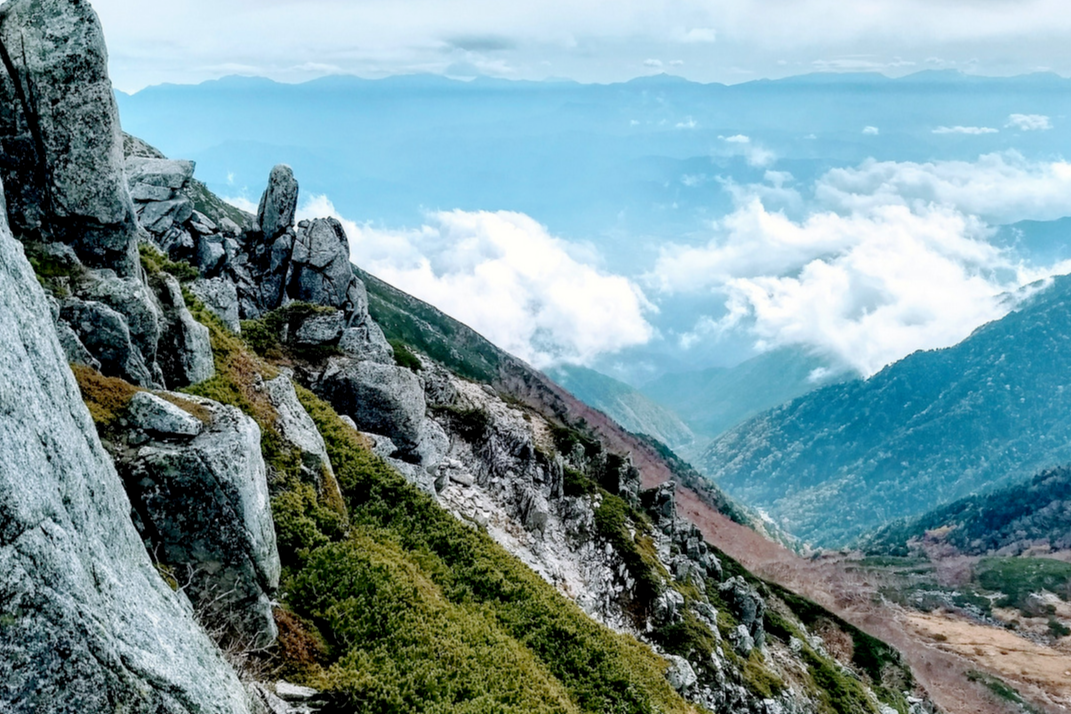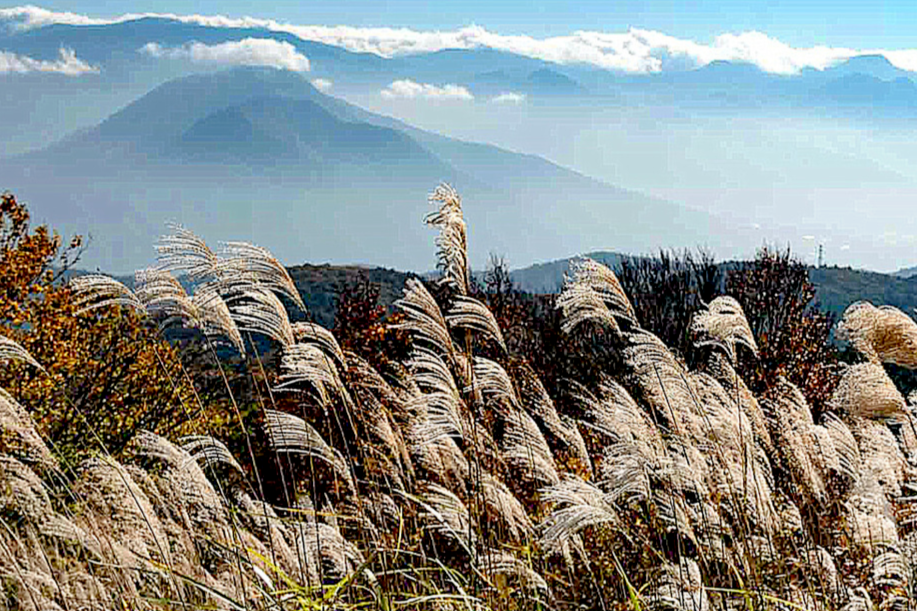 The terrain is moderately challenging, as are the altitudes involved, and so while off-the-beaten-track, this adventure is suitable for most reasonably fit guests.
The following is only the outline of a provisional daily plan. Each trip can be customised to suit your private group, and can be individually designed to include anywhere between 6 to 9 days of hiking. The trip can also start/end in several different locations including Tokyo, Nagano, Kanazawa or Iiyama City.
Arrive in Iiyama City. You will be met by your guide, who will arrange for an e-bike ride, before enjoying lunch and an introductory mindfulness session at a zazen temple. ­In the late afternoon you will be transfered to your hotel in Madarao.­
Today you will be transferred to the trailhead and hike for approximately 6 hours to complete the first day on the trail. Transfer back to your hotel in Madarao.­
Transfer to the trail and hike through wetland, beech and larch forest, ­before enjoying one of the best views on the trail. Approximately 5 hours hiking. Transfer back to hotel.­
Today's section (approximately 6 hours of hiking) is a treasure trove of flora and fauna and passes over the historical Tomikura Toge pass and past the ancient ruins of ­Taishojin. ­Transfer to your local ryokan-style accommodation. (with natural hot spring).­
Hike for 5 to 6 hours towards Mt Nabekura, through beautiful beech forests, and clearings with spectacular views out over the Sea of Japan. Return to your local ryokan-style accommodation (with natural hot spring).­
Hike for 6 hours, over steeper terrain, several passes, ­and more spectacular beech forest, before arriving at your quaint forest lodge.­
Hike for approximately 7 hours through pristine nature, and perhaps the most spectacular autumn foliage en route. Transfer to your Japanese-style lodge complete with natural onsen to soak away the long day on trail.­
After breakfast transfer onwards to your next destination. Again this can be a variety of destinations, either nearby to ­Matsudai, or alternatively you can be accompanied all the way back to Tokyo.­