Eagle Hunter Photographic Adventure: Mongolia

October 28 to November 6, 2018

The wild, western borderlands of Mongolia - an untouched frontier of big blue skies, sweeping glacial valleys and snow-capped (sometimes martian-looking) peaks - provide an epic backdrop for this uniquely-designed photography adventure. The aim of the expedition is to authentically re-create the ancient tradition of the 'Sayat', or collective eagle hunt, when cross-generational groups of Kazakh nomads would historically head into the mountains on multi-day winter excursions, both in pursuit of prey, and to pass down the secretive training and hunting techniques to their sons.
As much as possible, your small and exclusive team will immerse ourselves fully with the hunters to create an intimate communal atmosphere, living and moving with them as they explore remote corners of their territory. As we migrate along the route (using horses, camels and vehicles) we will pitch temporary ger (a large round portable tent) camps from which to explore the surrounding (and contrasting) locations. And so for example, cognizant of the quest for the perfect 'shot', but sensitive to the spontaneous and authentic nature of the 'Sayat', we will track the hunters as they position themselves on spectacular vantage points from which to flush out foxes (as well as rabbits) and launch their eagles.
So, in short: an imaginative and meticulously managed photographic adventure, where you will gain authentic and intimate access to a 3000 year old cultural tradition, warm-hearted nomadic hospitality and awe-inspiring panoramic landscapes (all in a relaxed and collegiate setting).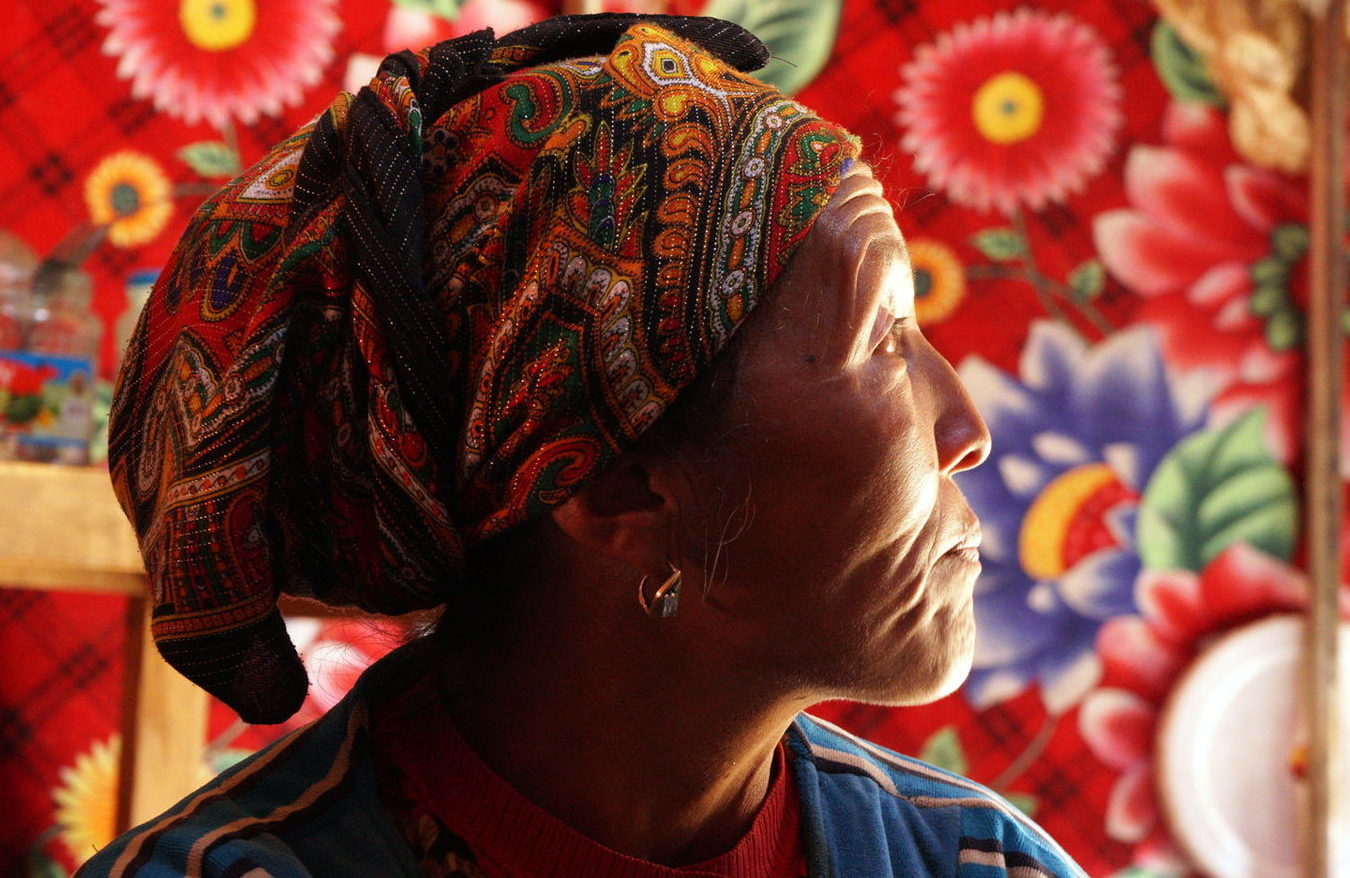 Please note that you can also read
an article
­(originally published in Time Out magazine) ­about our first ever adventure among the eagle hunters of western Mongolia - over five years ago now.
To participate in the first ever expedition to re-create the fading ancient tradition of the winter 'Sayat' or communal nomadic eagle hunt.­
To experience an authentic cultural adventure as we gain intimate access to three generations of Kazakh nomads as they­ hunt with their raptors.­
A fluid adventure designed with the enthusiastic photographer in mind, but without the rigid confines of a photography workshop.­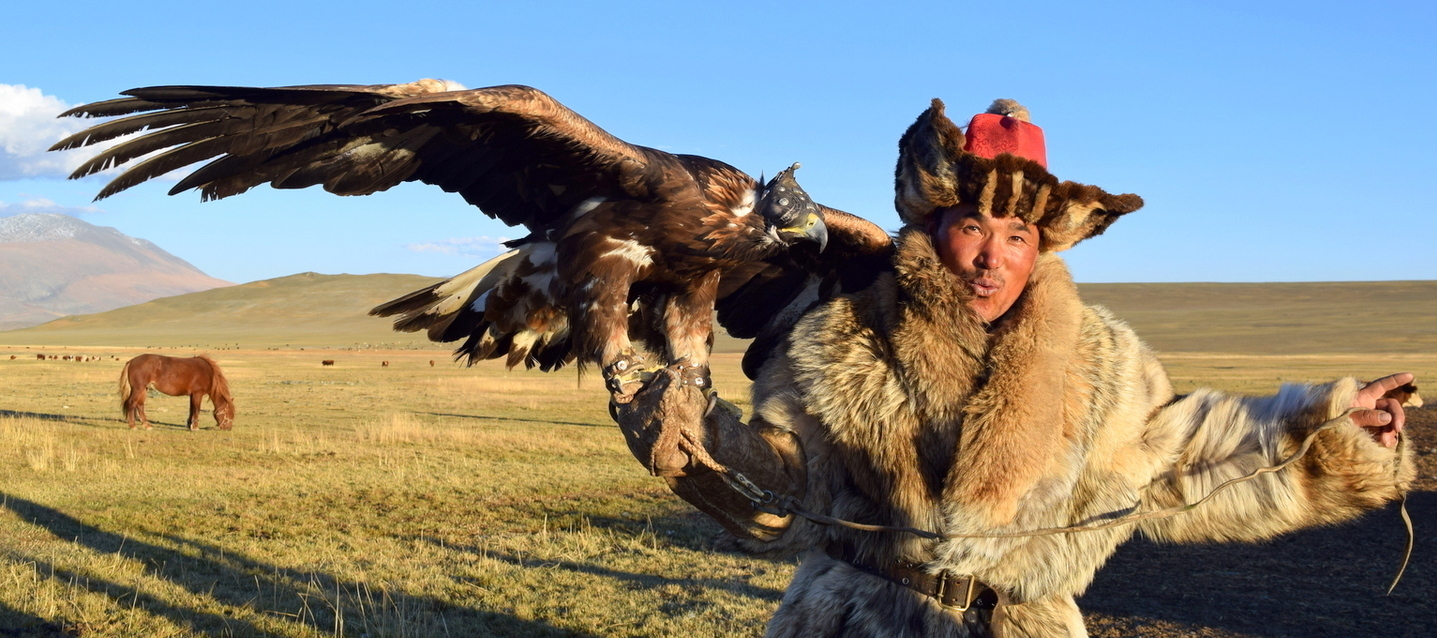 This is a pioneering adventure that will authentically recreate a multi-day traditional 'Sayat' to immersively live and move alongside the eagle hunters. As such, some flexibility and spontaneity will be required by the group. The following is only the outline daily plan.
October 28, 2018 ­
Fly to Ulan Bator (IATA: ULN). Transfer to our comfortable hotel by Sukhbaatar Square. Enjoy an introductory team dinner and drinks.­
October 29, 2018 ­
Early morning 3 hour flight to Ulgii followed by a 2 hour drive to the eagle hunter's winter ger camp. Introduction to nomadic life­ and the eagles. Traditional Kazakh dinner with the local families.­ Overnight in gers.­
October 30, 2018­
Today we will ride out with the family patriarch (and principal eagle hunter), following either on horseback or jeep as he shepherds his livestock into the mountains and visits neighbouring families to initiate the 'Sayat'. ­Overnight in gers.­
October 31, 2018 ­
Today the 'Sayat' will begin with the patriarch and 4 other eagle hunters. Our expedition (and camel train) will move towards the mountains following the nomads as they practice and hunt with their eagles. ­Set up camp. Overnight in gers.­
November 1, 2018 ­
Today we will continue the 'Sayat' among the nearby peaks, following the hunters as they take up spectacular vantage points to flush out and hunt their prey (mainly foxes)­ with the eagles. Overnight in gers.­
November 2, 2018 ­
Today the expedition will move to a second location, with the hunters riding on horse back­ with their eagles and gear transported by camel train. Guests will stay close to the hunters by vehicle. Set up camp. Overnight in gers.­
November 3, 2018 ­
Today the 'Sayat' will hunt around the second (scenically different) mountainous location.­ The older hunters will also demonstrate different techniques to their younger brethren.­ Overnight in gers.­
November 4, 2018 ­
This morning, we will have a final opportunity to work with the eagle hunters before­ packing up camp after lunch. The eagle hunters will ride home and the team will drive back to Ulgii for dinner (and traditional dancing). Overnight in hotel.­
November 5, 2018 ­
Transfer to the airport and fly back to Ulan Bator. Visit the infamous 'Black' Market before heading for a final dinner on a verandah overlooking the Chojin Lama Temple. Overnight in hotel.­
November 6, 2018 ­
Transfer to the airport and fly home. ­Hope to see you again next time.­
Rest assured we will be here to advise you on all aspects of preparing for, and participating in, this trip. Here are a few obvious places to start.

Accomodation ­
Will be in a good quality hotel in Ulan Bator, a local hotel in Ulgii and in large gers equipped with beds and a stove/heater.­ Each ger can comfortably sleep 3 people.­
Altitude­
The maximum altitude en route will be approximately 3000m when we track the eagle hunters onto their highest vantage points. However, we do not expect altitude sickness to be an issue on ths trip.­
Communication
On the 'Sayat' expedition there will be little or no phone coverage but we will carry a two-way satellite email and texting device for emergency communication.­
Difficulty
The expedition is wild, remote and will take place in early winter. While less physically challenging than most of our trips all guests still need to be reasonably fit and ­prepared for an adventure.­
Equipment ­
We will supply all the equipment required for the 'Sayat'. We will also provide a portable generator to charge all your personal photographic equipment. Please also refer to our
typical kit list
for a guide to what else to bring.­
First Aid ­
We carry a comprehensive medical kit, including Diamox and Dexamethazone to treat any signs of altitude sickness (very unlikely on this trip). Ulgii is also accessible by vehicle in an emergency.­
Food ­
Joining us will be an expedition cook to prepare all meals. Breakfast and dinner will trypically be served in the communal dining ger.­ Lunches will be mainly picnic-style. On some evenings we will eat with local families and the hunters.­
Flights ­
The trip begins and ends in Ulan Bator (IATA: ULN). All guests to arrive in Ulan Bator by the evening of October ­28. Please note that domestic flights are included in the price.­
Insurance
All guests must have a comprehensive travel insurance policy that includes emergency medical evacuation.
Support ­
The expedition will have a relatively high level of support with a cook, camp assistant, local guide and camel guide. Most expedition equipment will be transported by camel train. The eagle hunters will move on horseback while the team will track them mostly by vehicle and on foot.­
­Temperatures
Typically will range between from minus 10 degress Celsius at night to 10 degrees Celsius during the day. Aat night we will be sheltered from the cold in warm, heated gers.­
Toilets & Washing­
On the expedition itself we will provide basic washing facilities and a toilet tent with a sit-down toilet.­
Visas ­
Certain nationalities will require a valid Mongolia visa to join this trip. Whistling Arrow will send you an 'invite letter' in due course to include with your application. ­