Scheduled 2020 Asia Expeditions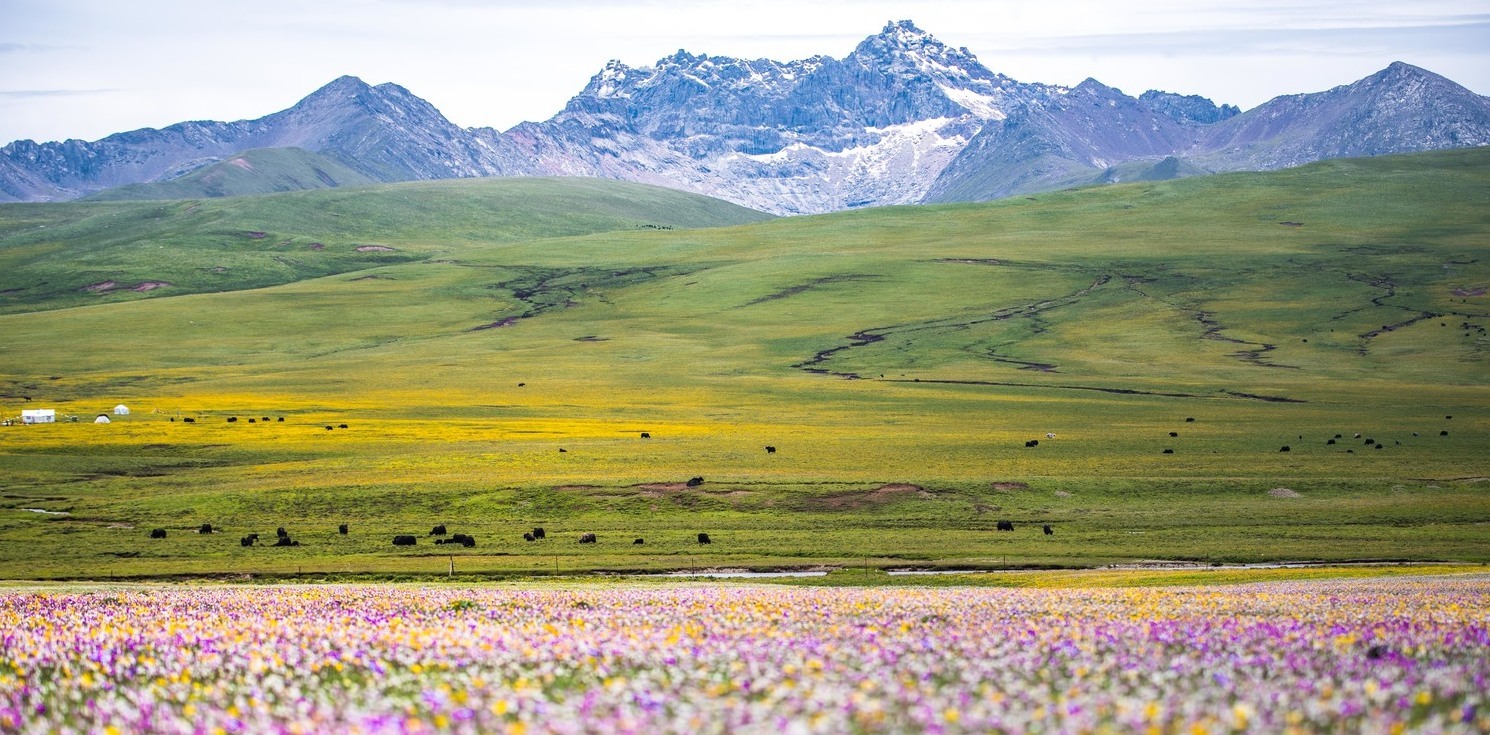 Our scheduled adventures, open for everyone to join, are displayed here in chronological order. Each trip will be is typically limited to between 6 to 8 guests (although for the rest of 2020 the limit will now be 5), and personally led by our founder, Adrian Bottomley. We understand though, that these fixed departure dates may not work for everyone. So, for pre-arranged groups of at least 4 people, we are happy to try and arrange similar private expeditions to suit your alternative dates.
*If you are considering booking one of our trips, please note that in the event that it is not able to run due to Covid-19 related factors, we are happy to credit your booking deposit against any other future expeditions. For the rest of 2020, we will also be limiting the group sizes for the remainder of our scheduled trips to just five guests to help assuage any post Covid-19 related concerns, and be bringing buckeloads of hand sanitizer gel!*
NEW NORTHERN TRAVERSE TREK | SIKKIM
Join a new expedition to traverse the far-flung reaches of north Sikkim; a captivating region of glaciated peaks & rhododendron-covered valleys tucked away in the eastern Himalayas.

May 8 to 25, 2020

This trip is now FULL

ACROSS THE 'GREAT DIVIDE' | ZANSKAR
Join us on an epic exploratory expedition, as we forge a new and spectacular route over two wild high altitude passes that divide the mythical valleys of Pangi, Dharlang & Zanskar.

Jul 17 to Aug 3, 2020

ALTAI 'EAGLE HUNTER' TREK | MONGOLIA
Join a uniquely-designed and impactful expedition, guided by one of the region's fabled eagle hunters, as we trek deep into an unexplored corner of the Altai Mountains in western Mongolia.

August 15 to 28, 2020

FINDING 'SHANGRI-LA' EXPEDITION | TIBET
Join us on a 'first foray' expedition, in the spirit of the explorers of old, as we forge a new route to the sacred peaks of Yading - one of the most spectacular mountain sanctuaries in Asia.

Sept 12 to 27, 2020

THE WORLD'S HIGHEST VIRGIN PEAK | BHUTAN
Join us on an exploratory expedition to explore one of the most beautiful mountain sanctuaries in the Himalayas; the glaciated wonderlands hidden away at the base of Gangkhar Puensum.

Oct 9 to 26, 2020

'NORTHERN TREASURES' TREK| NEPAL
Join us on a uniquely designed expedition to explore a truly spectacular, far-flung corner of Nepal; planned to coincide with one of the most intimate and esoteric festivals that we know.

Oct 30 to Nov 16, 2020

Arrange A Private Expedition

We understand that the fixed departure dates of our scheduled adventures may not always work for everyone. So, if you are able to assemble a pre-arranged group of at least 4 people, we can try and customize a private expedition to suit the dates available to your group. 
We are also happy to design custom expeditions for larger groups affiliated for example with charity challenges, alumni groups , corporate employee engagement and various other clubs and organizations.
**

Please note that most trips are only possible in relatively narrow weather windows and are usually not advisable outside of these optimal timeframes

**